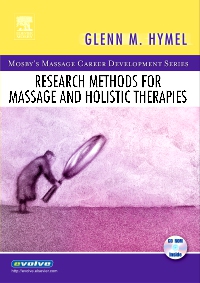 Publication Date:
09-23-2005
Research Methods for Massage and Holistic Therapies, 1st Edition
Paperback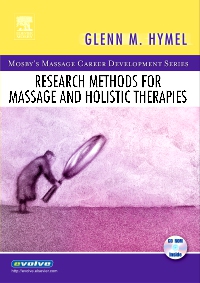 Publication Date:
09-23-2005
Free Shipping!
This item has low stock levels and may be back-ordered. We'll let you know if it is back-ordered, and you will not be charged until the item ships.
This comprehensive resource covers a broad array of research strategies available to massage therapists to give them the tools they need to be knowledgeable readers of research literature, as well as active researchers. The primary focus of the book is on the quantitative aspect of research that encompasses the principal types of studies most extensively used in the various health care professions, specifically massage therapy. Extensive coverage is also given to the qualitative and integrative research categories that are progressively gaining recognition among researchers in various health science disciplines and professions.
Accommodates the March 2003 mandate from the Commission on Massage Therapy Accreditation (COMTA) that massage therapy schools incorporate into their curricula provisions to ensure a research literate profession.
Examples and techniques for interpreting research guide practitioners and students to be knowledgeable readers of massage therapy research, allowing application to practice.
Relies heavily on concept maps, flowcharts, tables, and illustrations and excerpts of published studies to augment the book's narrative development of topics by providing pictorial displays and summaries of the material.
Literature-based and hypothetical research examples/illustrations from several manual therapy professions employing therapeutic massage make the material pertinent to real-life settings
An introductory section at the beginning of each chapter reviews the material covered in the previous chapter and how it relates to the new material.
Chapter coverage spans the quantitative, qualitative, and integrative research categories and affiliated research strategies and methods are considered in detail.
Review/summary tables give an overview of the narrative development of topics.
Boxes provide the essential features of a given topic.
Relies on multiple examples of possible research scenarios and illustrative excerpts from the published research literature.
Content is cross-referenced for use with the Massage Therapy Foundation's Massage Therapy Research Curriculum Kit to provide both instructors and students in the 6-, 15-, and 24-hour options/levels an extensively-developed resource in one place.
Each chapter includes recommended web sites and software application packages for further information.

Part I – A Conceptual Framework for Understanding the Research Process
1. Why Research and Why Now?
2. Deductive Approach To Viewing the Research Process
3. An Overview of the True Experimental/Randomized Controlled Trial Research Method
4. A More Focused View of the True Experimental/Randomized Controlled Trial (RCT) Research Method: Concepts, Principles, & Procedures

Part II – The Quantitative Research Category
5. The Difference-Oriented Research Strategy
6. The Association-Oriented Research Strategy
7. The Descriptive-Oriented Research Strategy

Part III – Qualitative & Integrative Research Categories: Options Beyond the Quantitative
8. The Qualitative Research Category & Its Contextual/Interpretive Research Strategy
9. The Integrative Research Category & Its Synthesis-Oriented Research Strategy

Part IV – Advancing the Massage Therapy Research Agenda
10. Advancing Massage Therapy Research Competencies: Recent Contexts & Projected Directions

Appendices: Essential "Tools" for the Research Process
A. Electronic Literature Searching: Sources & Strategies
B. Ethical Principles Governing Research in the Biomedical & Behavioral Sciences
C. Research Report Format & Stylistic Requirements
D. Measurement & Statistics as Research Tools
Glossary
Index

Glenn Hymel, EdD, LMT, Professor and Chair, Department of Psychology, Loyola University, New Orleans, LA