Mosby's Physical Examination Video Series: DVD 15: Putting It All Together, Version 2
,
DVD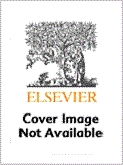 Free Shipping!
This item has low stock levels and may be back-ordered. We'll let you know if it is back-ordered, and you will not be charged until the item ships.
This 26 minute video shows but one way to put all body system examinations together in a complete assessment. It demonstrates how to combine examination techniques to minimize position changes and conserve the patient's energy. It also shows how to move roughly from head to toe and work efficiently by body region rather than by body system. In addition, it presents equipment as it is used in the complete physical examination. The video also shows how to adapt your approach to physical examination of pediatric and geriatric patients. When viewing the video, keep in mind that there is no one right way to put together the parts of a physical examination. The video is not intended to be comprehensive. Rather, it may be used as a model for the learner to develop an individual approach. The learner should evolve a process that flows smoothly for him or her and considers the patient's health history and laboratory test results.
Animations and overlays demonstrate content and processes that cannot be shown on video (e.g., organs under the skin, lymph nodes, abdomen, pregnancy, transillumination of the sinuses, hydrocele, or scrotal cyst)
A booklet is provided with each video, containing overviews and outlines, learning objectives, discussion topics, and review questions with answers

Completely redone normal physical examination content
Examination content is more fast-paced and streamlined for a more contemporary look
More culture, age, and gender variations are featured to reflect a diverse population
Lifespan considerations are depicted throughout, with variations in assessment for pediatric and geriatric patients

Henry M. Seidel, MD, Professor Emeritus of Pediatrics, The Johns Hopkins University School of Medicine, Baltimore, MD, Jane W. Ball, RN, DrPH, CPNP, DPNAP, Trauma Systems Consultant, American College of Surgeons, Gaithersburg, MD, Joyce E. Dains, DrPH, JD, RN, FNP-BC, FAANP, Associate Professor, Department of Nursing, The University of Texas; The University of Texas MD Anderson Cancer Center, Houston, Texas and G. William Benedict, MD, PhD, Assistant Professor, Medicine, The Johns Hopkins University School of Medicine, Baltimore, MD