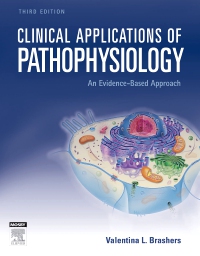 Publication Date:
05-05-2006
Clinical Applications of Pathophysiology, 3rd Edition
Paperback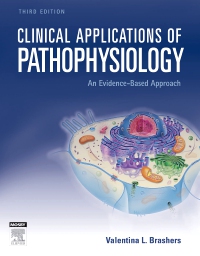 Publication Date:
05-05-2006
Free Shipping!
In Stock
This item has low stock levels and may be back-ordered. We'll let you know if it is back-ordered, and you will not be charged until the item ships.
This practice-focused review guide and workbook covers 27 of the most commonly encountered health problems to outline the connections between pathophysiology, assessment, diagnosis, and management, with an emphasis on the clinical use of pathophysiologic concepts. Each chapter includes case studies to illustrate the application of pathophysiology principles to clinical situations with questions relating to patient history, physical examination findings, lab and diagnostic studies, therapies, and follow-up care. Each question is designed to promote clinical reasoning and a deeper understanding through application of the concepts presented. Information on differential diagnosis is included.
Consistent presentation of each disease includes definition, epidemiology, pathophysiology, patient presentation (history, symptoms, and examination), differential diagnosis, keys to assessment, and keys to management.
Algorithms are used to illustrate the sequential action of disease processes.
Unique! Clinical link diagrams for each disorder clearly illustrate how pathophysiologic concepts play a role in patient care.
Unique! Critical thinking questions in a fill-in-the-blank format in included for every case study to promote continual clinical reasoning based on the available data.
Case studies give students the history, physical examination, lab and diagnostic test results, and course of treatment for a hypothetical patient.
Up-to-date bibliographies provide reading lists of the most important and current research published on each disease.
Perforated pages allow students to fill out the answer spaces in the case studies and turn them in to their instructors for evaluation.
Suggested answers with rationales to case study questions are available to instructors who require the book, to facilitate the use of the cases as class assignments.

Table of laboratory test values for quick reference.

Unit I THE CARDIOVASCULAR SYSTEM

1. Hypertension

2. Dyslipidemia and Atherosclerosis

3. Ischemic Heart Disease

4. Congestive Heart Failure

Unit II THE PULMONARY SYSTEM

5. Asthma

6. Chronic Obstructive Pulmonary Disease

7. Pneumonia

Unit III CANCER

8. Lung Cancer

9. Breast Cancer

10. Cutaneous Malignant Melanoma

Unit IV THE ENDOCRINE SYSTEM

11. Type 2 Diabetes Mellitus

Unit V THE HEMATOLOGIC SYSTEM

12. Anemia

13. Bleeding Disorders

Unit VI THE RENAL SYSTEM

14. Urinary Tract Infection

Unit VII THE DIGESTIVE SYSTEM

15. Peptic Ulcer Disease

16. Hepatitis B and C

17. Alcoholic Cirrhosis and Portal Hypertension

Unit VIII THE NEUROLOGIC SYSTEM

18. Headache

19. Stroke

20. Alzheimer Disease

21. Epilepsy

22. Acute Bacterial Meningitis

Unit IX THE MUSCULOSKELETAL SYSTEM

23. Menopausal Osteoporosis

24. Osteoarthritis

Unit X THE REPRODUCTIVE SYSTEM

25. Alterations During Menopause

Unit XI THE IMMUNOLOGIC SYSTEM

26. Allergic Rhinitis

27. Human Immunodeficiency Virus Disease

Valentina L. Brashers, MD, FACP, FNAP, Professor of Nursing and Woodard Clinical Scholar,Attending Physician in Internal Medicine,Director, Center for ASPIRE
University of Virginia