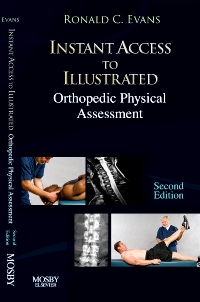 Publication Date:
01-09-2009
Instant Access to Orthopedic Physical Assessment, 2nd Edition
Paperback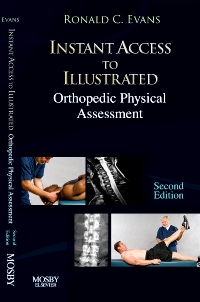 Publication Date:
01-09-2009
Free Shipping!
This item has low stock levels and may be back-ordered. We'll let you know if it is back-ordered, and you will not be charged until the item ships.
Here's a powerful quick reference and clinical tool – small enough to fit into your pocket, yet complete enough to cover any assessment test you need to perform! Detailing every test included in Illustrated Orthopedic Physical Assessment, 3rd Edition, this handy, thoroughly illustrated pocket guide includes only the essential information you need to know. Information for each test is presented in a consistent manner for quick reference, and includes: name of the test, alternate names for the test, suspected syndrome, concise description of the testing procedure, clinical pearl, and photo(s) of the procedure. Plus, just as in the parent text, each test also contains a corresponding orthopedic gamut which provides a summary of key points in a concise list, serving as a diagnostic rubric for use in patient exams.
Fits in your lab coat pocket, giving you easy access to frequently used assessment and testing information.
Every test from the parent textbook, Illustrated Orthopedic Physical Assessment, 3rd Edition, is included in this pocket guide.
A consistent format for each test (the same format as the parent text) ensures that you'll find the information you need quickly and easily.
Clinical pearls appear with almost every test, detailing author's own clinical experience and providing valuable insight to both students and practitioners.
Nearly 400 orthopedic gamuts concisely cover anatomy, motion assessment, muscle function, and imaging elements – essential concepts for effective assessment and diagnostic decision-making.
A complete index of tests appears on the inside cover in alphabetical order, as well as by body system, so you can see at a glance which tests are covered and where to find them.
Nearly 500 illustrations (line drawings and photographs) show key moves of each test, and other necessary maneuvers, anatomy, and pathologies.
A glossary of key abbreviations is included at the end of the book, familiarizing you with common clinical terms and notation.
A comprehensive bibliography provides helpful references for further research and study.

All-new photos clearly illustrate every assessment test.
Updated content ensures you have the latest assessment information at your fingertips.

Chapter 1: Principles in Assessing Musculoskeletal Disorders

Chapter 2: Cardinal Symptoms and Signs

Chapter 3: The Cervical Spine

Chapter 4: The Shoulder

Chapter 5: The Elbow

Chapter 6: The Forearm, Wrist, and Hand

Chapter 7: The Thoracic Spine

Chapter 8: The Lumbar Spine

Chapter 9: The Pelvis and Sacroiliac Joint

Chapter 10: The Hip Joint

Chapter 11: The Knee

Chapter 12: Lower Leg, Ankle, and Foot

Chapter 13: Malingering


Bibliography

Glossary of Abbreviations

Index

Ronald C. Evans, DC, FACO, FICC, Fellow, Academy of Chiropractic Orthopedists; Fellow, International College of Chiropractic; Senior Staff, ICON Whole Health; Past-Chairman of the Iowa Board of Chiropractic Examiners, Iowa Department of Public Health; Chief Executive Officer, Iowa Chiropractic Physicians Clinic, Des Moines, IA; Trustee, Foundation for Chiropractic Education and Research, Des Moines, IA; Examiner Emeritus, American Board of Chiropractic Orthopedists, Member, Oversight Advisory Committe, Chiropractic Health Care