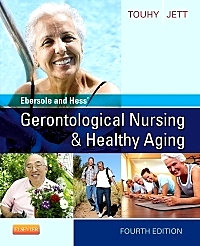 Evolve Resources for Ebersole & Hess' Gerontological Nursing & Healthy Aging, 4th Edition
Resources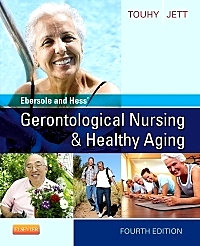 Free with purchase of new corresponding textbook
NOTE: Using with your Pageburst E-Book? Access your Evolve Resources directly from your Pageburst E-Book. See the Pageburst Integrated Resources box at the end of each chapter or in the table of contents.
Student Resources on Evolve
NCLEX exam review questions
Animations
Resource lists
Some content has been removed from this site because Flash is no longer supported on web browsers.
Theris A. Touhy, DNP, CNS, DPNAP, Emeritus Professor, Christine E. Lynn College of Nursing, Florida Atlantic University, Boca Raton, Florida and Kathleen F Jett, PhD, GNP-BC, Gerontological Nurse Practitioner, Oak Hammock at the University of Florida, Department of Aging and Geriatrics, College of Medicine, University of Florida, Gainesville, Florida; Research Consultant, College of Nursing, University of Florida, Gainesville Florida
Free with purchase of new corresponding textbook