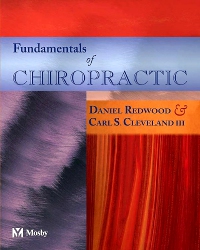 Publication Date:
08-21-2003
Fundamentals of Chiropractic - Elsevier eBook on VitalSource, 1st Edition
Elsevier eBook on VitalSource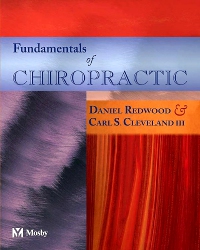 Publication Date:
08-21-2003
Or $0.00 with a valid access code
This textbook introduces and explains basic chiropractic philosophy and history, principles, and applications in practice. In addition to covering chiropractic care techniques, it also discusses anatomy, biomechanics, and physiology, as well as spinal analysis and diagnostic procedures. Key scientific and philosophical issues within the chiropractic community are addressed. Clearly presented material in an easy-to-follow format defines unfamiliar terms, explains and illustrates concepts, and reinforces ideas through review and critical thinking questions. The book's broad scope and discussions of diverse topics make it ideal for students or anyone in the chiropractic community.
Topics and content parallel the test plan outlines from the National Board of Chiropractic Examiners, ensuring that all material is relevant, up-to-date, and accurate.
Well-known chapter contributors - some of the most respected and influential names in the field - give the book a balanced approach, reflecting the diversity within the profession on issues related to the science and philosophy of chiropractic.
Well-referenced discussions include the most up-to-date research.
Key terms and critical thinking/review questions in each chapter familiarize the reader with important concepts and promote a solid understanding of the material.

Part 1: HISTORY, PHILOSOPHY AND SOCIOLOGY
1. Forerunners of the Chiropractic Adjustment
2. The Chiropractic Paradigm
3. Major Themes in Chiropractic History
Part 2: ANATOMY, BIOMECHANICS AND PHYSIOLOGY
4. Spinal Anatomy
5. Spinal Neurology
6. Basic Biomechanics
7. Vertebral Subluxation
8. Neurobiologic Relations and Chiropractic Applications
9. Nociceptors, Pain, and Chiropractic
Part 3: SPINAL ANALYSIS AND DIAGNOSTIC PROCEDURES
10. Palpation: The Art of Manual Assessment
11. Introduction to Diagnostic Imaging
Part 4: CHIROPRACTIC CARE
12. Chiropractic Manual Procedures
13. Manual Soft Tissue Procedures
14. Reactivation and Rehabilitation
15. Pediatrics
16. Caring for the Aging Patient
17. Adjusting the Aging Patient
18. Occupational Health
19. Sports Chiropractic
20. Wellness: A Lifestyle
21. A Patient's Introduction to Chiropractic
Part 5: RESEARCH
22. Research Essentials
23. Musculoskeletal Disorders Research
24. Headaches
25. Somatovisceral Research
Part 6: CONTEMPORARY ISSUES IN CHIROPRACTIC PRACTICE
26. The Comparative Safety of Chiropractic
27. Chiropractic and the Law
28. Appropriate Care, Ethics and Practice Guidelines
29. Managed Care
30. Pathways for an Evolving Profession
Appendix I. Statistical Methods for Determining Reliability
Appendix II. Relative Physical Invasiveness of Selected Techniques
Appendix III. The ACC Chiropractic Paradigm
Glossary
Index

Daniel Redwood, DC, Private Practice, Redwood Chiropractic & Wellness, Virginia Beach, VA and Carl S. Cleveland, DC, President, Cleveland Chiropractic College, Kansas City, MO