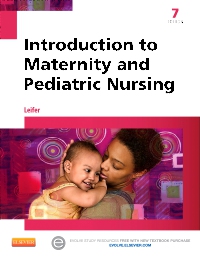 Evolve Resources for Introduction to Maternity and Pediatric Nursing, 7th Edition
Resources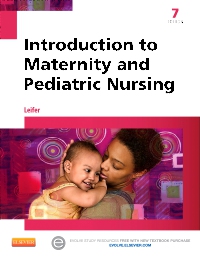 Or $0.00 with a valid access code
Free with purchase of new corresponding textbook
Available Evolve Resources include:
Animations
Answer Key - Answer Guidelines for Critical Thinking Questions
Answer Key - Answers and Rationales for In-Text Review Questions for the NCLEX® Examination
Calculators
Checklists - Skills Performance
Dietary Reference Intakes (DRIs) and Recommended Dietary Allowances (RDAs)
Glossary - English/Spanish
Interactive Review Questions for the NCLEX® Examination
Leading Causes and Number of Deaths in the U.S. by Age
Open-Book Quiz
Patient Teaching Plans in English and Spanish
Tips for Reducing Childhood Obesity
Tutorial - Fluidsand Electrolytes
USDA Dietary Guidelines for Americans
Video
Duration for access to this product, which may be at the discretion of your institution, is up to 36 months. Elsevier reserves the right to restrict or remove access due to changes in product portfolio or other market conditions.
Some content has been removed from this site because Flash is no longer supported on web browsers.
Gloria Leifer, MA, RN, CNE, Professor, Obstetric and Pediatric Nursing, Riverside City College, Riverside, California
Or $0.00 with a valid access code
Free with purchase of new corresponding textbook