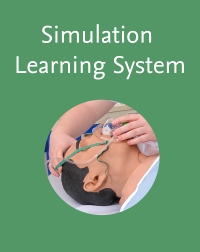 Publication Date:
10-30-2014
Simulation Learning System for RN 2.0 (Retail Access Card), 1st Edition
Simulations - SLS - Access Card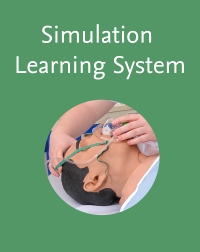 Publication Date:
10-30-2014
The Simulation Learning System (SLS) for RN 2.0 is an online toolkit designed to help nursing programs effectively incorporate simulation into their curriculum. This comprehensive product offers over 160 simulation scenarios that correspond to Elsevier's market-leading texts in each core nursing discipline: Nursing Health Assessment, Nursing Fundamentals, Medical-Surgical Nursing, Pediatric Nursing, OB-Peds Nursing, Women's Health Nursing, Psychiatric Mental Health Nursing, Leadership, and Community. It also offers detailed instructions for preparation and implementation of the simulation experience, debriefing questions that encourage critical thinking, and learning resources to reinforce comprehension. Bridge the gap between lecture and clinicals with Elsevier's Simulation Learning System (SLS) for RN 2.0. STUDENT ACCESS ONLY – INSTITUTIONAL LICENSE REQUIRED.
Duration for access to this product, which may be at the discretion of your institution, is up to 36 months. Elsevier reserves the right to restrict or remove access due to changes in product portfolio or other market conditions.
Full simulation scenarios correspond to Elsevier's market-leading nursing texts in each core nursing discipline:

Scenarios for Medical-Surgical Nursing
21 scenarios for OB Nursing
Scenarios for Pediatric Nursing
50 scenarios for Nursing Health Assessment
Scenarios for Nursing Fundamentals
12 scenarios for Psychiatric Nursing
13 scenarios for Community
3 scenarios for Leadership

Robust EHR platform (powered by SimChart) houses the skills drills and patient records for simulation.
More than 600 skills drills give you additional opportunities to practice and master core skills prior to simulation. Each drill includes documentation exercises connected with the skill, so you'll get more experience working within the EHR.
Pre- and post-simulation activities help you prepare and reinforce understanding after simulation.

NEW! One course containing all SLS for RN content (so only one access code will be needed)
NEW! Scenarios for community health nursing and leadership/management
Reviewed/updated content
NEW! Scenario Finder application, with connections to curricular concepts
NEW! Simulation Playground for practice with documentation
NEW! Moulage Manual

Over 86 moulage recipes
Full-color photos

NEW! Concept Search Tool

Find scenarios by nursing concept
Includes simulation, classroom, clinical, and skills activities
Direct access to Implementation Modules and Facilitator's Packets

Elsevier