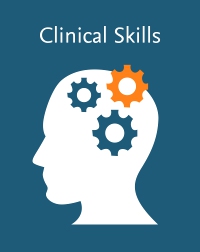 Publication Date:
05-14-2015
Clinical Skills: Perioperative Collection (Access Card), 1st Edition
Clinical Skills Online - Access Card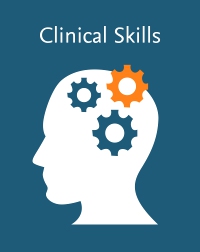 Publication Date:
05-14-2015
Learn to master the most important nursing skills before you ever step foot in the clinical environment. Clinical Skills: Perioperative Collection is an engaging, web-based learning tool that guides users through more than 150 of the most important perioperative nursing skills. Each skill in the collection uses the same seven-part framework to walk you through every aspect of the skill. From special patient and safety considerations to the equipment and techniques used in the skill, this assembly of animations, interactive learning tools, and in-depth explanations will leave you with a 360-degree understanding of how to safely and effectively perform each skill.
Duration for access to this product, which may be at the discretion of your institution, is up to 36 months. Elsevier reserves the right to restrict or remove access due to changes in product portfolio or other market conditions.
Convenient web-based program utilizes the same professional format that practicing nurses use to train.
Consistent, competency-based format for learning skills offers a standardized way for you to learn and perform skills. Most skills feature the same types of skill learning tools to help you obtain a more holistic understanding of the skill and standard QSEN nursing competencies.

Quick sheet provides a concise, step-by-step summary of the skill.
Extended text offers an in-depth look at all aspects of the skill. Subjects addressed in the extended text section include:

Safety alerts
Supplies
Patient and family education
Procedures
Delegation opportunities
Monitoring and care
Expected and unexpected outcomes
Documentation guidelines
Special gerontologic, pediatric, and home care considerations
Evidence-based references
Additional reading suggestions

Equipment list helps to familiarize you with each piece of equipment needed to perform the skill.
Demonstration animations visually guide you through every necessary step involved in the skill.
Images and illustrations highlight crucial procedures, equipment, and documents involved in the skill.
Competency tests with rationales help you review and evaluate your understanding of the skill.
Printable evaluation checklists help you measure and track various skill competencies.

Up-to-date, evidence-based content is reviewed and revised annually by clinical skills experts to reflect changes in practice as they arise.

160 Perioperative Nursing Skills
Airborne Disease Management
Anesthesia Equipment: Cleaning
Anesthesia Equipment: Handling and Processing
Anesthesia Induction
Aspiration: Prevention and Management
Assessment: Postoperative Cardiac Status
Assessment: Postoperative Neurologic Status
Assessment: Postoperative Respiratory Status
Autologous Tissue: Collecting, Packaging, and Labeling
Autologous Tissue: Reimplantation or Autotransplantation
Autologous Tissue: Transporting and Storage
Bariatric Patients: Intraoperative Care
Bronchospasm: Postoperative Management
Burn Wound Care
Cardiac Arrest in the Surgical Suite
Cesarean Delivery: Emergency
Cesarean Delivery: Scheduled
Contaminated Gown and Gloves: Change
Cricoid Pressure Application
Draping: Chest and Breast
Draping: Ear
Draping: Elbow
Draping: Eye
Draping: Face
Draping: Foot
Draping: Hand
Draping: Head
Draping: Hip
Draping: Knee
Draping: Lower Leg and Ankle
Draping: Mayo Stand
Draping: Perineum
Draping: Principles
Draping: Removal
Draping: Shoulder
Electrosurgery Unit
Environmental Cleaning
Ergonomics
Evaluation of Patient Comprehension
Extubation Criteria for Short-Term Intubation
Fire Prevention
Flexible Endoscope Care and Maintenance
Fracture Table
Geriatric Surgery Considerations
Gowning and Gloving Team Members
Grounding-Pad Application
Hana Table
Hand-off Communication: ISBAR and I-PASS
Hand-off report: Circulating RN to Postanesthesia Care Unit RN
Hand-off Report: Postoperative Transport to Intensive Care Unit
Hand-off Report: Preoperative RN to Circulating RN
Hand-off Report: Preoperative Transport from Intensive Care Unit to Operating Room
Hazardous Waste Disposal
Immediate-Use Steam Sterilization
Implantable Electronic Devices: Cardiac
Implantable Electronic Devices: Noncardiac
Instrument Counts
Laryngospasm Management
Laser Safety
Latex Allergy
Local Anesthesia: Patient Monitoring
Malignant Hyperthermia
Medication Administration: Antineoplastic Agents During Surgery
Medication Administration: Verbal Orders
Minimally Invasive Surgery: Conversion to Open Surgery
Minimally Invasive Surgery: Electrosurgery
Minimally Invasive Surgery: Gas Distention Media
Minimally Invasive Surgery: Imaging and Light Source
Minimally Invasive Surgery: Instrumentation and Trocars
Minimally Invasive Surgery: Insufflation
Minimally Invasive Surgery: Irrigation Fluids
Moderate Sedation: Patient Monitoring
MRSA Management
Neurosurgery Protective Measures
PACU: Initial Postoperative Patient Assessment and Care
Patient Confidentiality
Patient Positioning: Arms
Patient Positioning: Fowler
Patient Positioning: Jackknife or Kraske
Patient Positioning: Lateral
Patient Positioning: Lithotomy
Patient Positioning: Obese Patients
Patient Positioning: Prone
Patient Positioning: Supine
Patient Positioning: Trendelenburg
Pneumatic Tourniquet Application
Postoperative Nausea and Vomiting Management
Pregnant Surgical Patients Management
Preoperative Assessment: Patient Interview
Preoperative Education
Preoperative Patient Record Review
Preoperative Preparation
Pressure Injury Prevention
Prion Disease Management
Psychological Support for Patients Undergoing Surgery
Radiation Safety
Regional Blocks
Retained Surgical-Item Prevention
Robotic Surgical Systems: Draping
Robotic Surgical Systems: Patient Positioning
Robotic Surgical Systems: Principles
Robotic Surgical Systems: Skin Preparation
Robotic Surgical Systems: Sterilization
Safety Belt Application
Sharps Counts
Sharps Safety
Skin Preparation Agent: Fire and Burn Prevention
Skin Preparation Agent: Handling, Storage, and Disposal
Skin Preparation Agent: Removal
Skin Preparation Agent: Skin and Tissue Injury Prevention
Specimen Collection
Sponge Counts
Sterile Field: Labeling Medication
Sterile Field: Maintaining Sterility
Sterile Field: Moving Around
Sterile Field: Pouring Solutions
Sterile Field: Setup
Sterile Gloving: Closed Method
Sterile Gloving: Open Method
Sterilization: Chemical
Sterilization: Preparation of Instruments
Sterilization: Steam
Surgical Attire
Surgical Gown and Gloves: Removing
Surgical Gown: Donning Gown and Maintaining Sterility
Surgical Hand Scrub
Surgical Instruments: Care and Handling
Surgical Instruments: Decontamination
Surgical Instruments: Point-of-Use Cleaning
Surgical Mask: Donning
Surgical Mask: Removing
Surgical Packs: Distribution to Sterile Field
Surgical Packs: Maintaining Sterility
Surgical Packs: Opening
Surgical Packs: Validating Sterility
Surgical Preparation: Abdominal
Surgical Preparation: Abdominal and Vaginal
Surgical Preparation: Back
Surgical Preparation: Breast
Surgical Preparation: Cervical Spine
Surgical Preparation: Ear
Surgical Preparation: Eye
Surgical Preparation: Face and Nose
Surgical Preparation: Foot and Ankle
Surgical Preparation: Hand
Surgical Preparation: Kidney
Surgical Preparation: Knee
Surgical Preparation: Shoulder
Surgical Preparation: Thyroid
Surgical Preparation: Vaginal
Surgical Wound Classification
SYSTEM 1E Processing System
Traffic Patterns
Transfer of Patients: Stretcher to Operating-Room Bed
Universal Protocol for Procedural Time-Out
Unplanned Hypothermia Prevention
Venous Thromboembolism: Assessment of Risk Factors
Venous Thromboembolism: Intraoperative Prevention
Venous Thromboembolism: Nonpharmacologic Interventions
Venous Thromboembolism: Postoperative Prevention

Elsevier