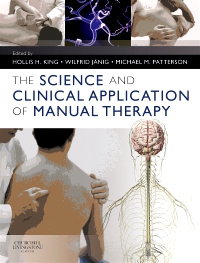 Imprint:
Churchill Livingstone
The Science and Clinical Application of Manual Therapy, 1st Edition
Hardcover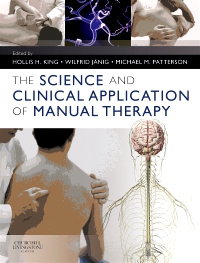 Imprint:
Churchill Livingstone
Free Shipping!
This item has low stock levels and may be back-ordered. We'll let you know if it is back-ordered, and you will not be charged until the item ships.
The Science and Clinical Application of Manual Therapy is a multi-disciplinary, international reference book based on work by the top basic science researchers and clinical researchers in the area of Manual Therapy and Manual Medicine (MT/MM). The first book to bring together research on the benefits of MT/MM beyond the known effects on musculoskeletal disorders, it presents evidence of the benefit of MT/MM in treating systemic disorders such as asthma, heart rate dysfunction and GI disturbance.
Authored by the leading multidisciplinary basic science and clinical researchers from throughout the world

Describes research confirming benefit of MT for musculoskeletal disorders (which helps provide a rational for greater utilization of manual therapy and reimbursement for this healthcare service)

Presents the latest findings on the beneficial effect of MT on systemic disorders including asthma, pneumonia, otitis media, heart rate dysfunction and GI disturbance

Critically assesses longstanding theoretical models of MT/MM mechanisms with respect to the current understanding of physiological and neurophysiological function

Explores the influences of psychological and cortical processes on the effects of MT/MM, including the effect of placebo

Uniquely presents research findings from all the manual therapy professions and scientists making the case for the benefits of MT

The symposium from which the book was derived was supported by the NIH National Center for Complimentary and Alternative Medicine

1 The Concepts of Osteopathic Medicine: Past and Present

SECTION 1 PERIPHERAL AND SPINAL VISCERO- SOMATIC MECHANISMS

2 Functions of the Autonomic Nervous System: Current Concepts

3 Somatosympathetic Reflex Mechanisms

4 Modulation of Visceral Function by Somatic Stimulation

5 Manual Medicine and Autonomic Nervous System: Assessing Autonomic Function in Humans

6 Survey of Mechanotransduction Disorders

SECTION 2 SEGMENTAL AND SUPRASEGMENTAL MEDIATION OF SOMATO-VISCERAL INTERACTIONS

7 Spinothalamic System and Viscero-somatic Motor Reflexes: Functional Organization of Cardiac and Somatic Input

8 Central Convergence of Viscersomatic Inputs from Spinal and Vagal Sources

9 Role of oxytocin and oxytocin related effects in manual therapies

10 Viscero-Sensory Pathways in the Brain

11 The Use of Sham or Placebo Controls in Manual Medicine Research

SECTION 3 CLINICAL IMPACT OF MANUAL THERAPY ON PHYSIOLOGIC FUNCTIONS AND SYSTEMIC DISORDERS

12 Research on Somato-Visceral Interactions and the Impact of Manual Therapy on Systemic Disorders from the Osteopathic Experience

13 Chiropractic Practice, Experience and Research Related to Somato-Visceral Interactions

14 A Physical Therapist's Perspective on Manual Therapy: Clinical Effectiveness and Selected Mechanism

15 Therapeutic Massage and Bodywork: Overview of the Practice and Evidence of a Developing Health Profession

CONSENSUS STATEMENTS

16 Basic Science on Somato-Visceral Interactions: Peripheral and Central Evidence Base and Implications for Research

17 Clinical Applications of Manual Therapy on Physiologic Functions and Systemic Disorders: Evidence Base and Implications for Research

Hollis H. King, DO PhD, Professor of Osteopathic Principles and Practice, AT Still University School of Osteopathic Medicine in Arizona, USA, Wilfrid Janig, MD PhD, Professor of Physiology, Physiologisches Institut, Universität Kiel, Germany and Michael M. Patterson, PhD, Professor of Osteopathic Principles and Practice (Retired), College of Osteopathic Medicine, Nova Southeastern University, Florida, USA.