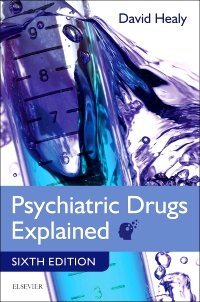 Imprint:
Churchill Livingstone
Psychiatric Drugs Explained, 6th Edition
Paperback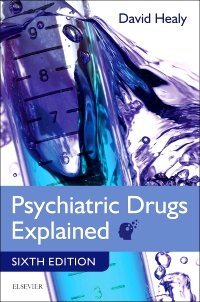 Imprint:
Churchill Livingstone
Free Shipping!
In Stock
This item has low stock levels and may be back-ordered. We'll let you know if it is back-ordered, and you will not be charged until the item ships.
Now in its sixth edition, and written by an author internationally recognised in his field, Psychiatric Drugs Explained offers a wealth of information in a handy easy-to-use format. Organised by disorder, and providing a comprehensive review of drug effects, action and side-effects, this fully updated new edition covers the latest drugs on the market, and explores changes in prescribing practice.
The author's approach is distinctive and reader-friendly, to help guide mental health professionals through the benefits and impacts of psychotropic drugs. Additional topics include management of disorders including stimulants and drugs for children, cognitive impairment and sleep disorders.
Includes management of disorders including stimulants and drugs for children, cognitive impairment and sleep disorders

Gives particular focus on areas that are of major concern to mental health practitioners including management of dependence and withdrawal and issues of consent, abuse and liability

'User Issues' boxes highlight the most crucial aspects of drug effects and their implications

Key references point the reader to the most up-to-date research and literature in the field

Fresh design and updated artwork gives added appeal to the volume

Organised by disorder this new edition now covers the latest drugs on the market and explores changes in prescribing practice

Includes updated references pointing the reader to the most recent research and literature in the field

Foreword

Preface to the Sixth Edition

Introduction

1 The Person on Treatment

Section 1 Management of the psychoses

2 The antipsychotics

3 Antipsychotic side effects and their management

References

Section 2 Management of depression

4 The antidepressants

5 Side effects of antidepressants

References

Section 3 Management of bipolar disorders

6 Management of acute bipolar disorder

7 Mood-stabilisers

References

Section 4 Stimulants & Drugs for children

8 Stimulants & Drugs for children

References

Section 5 Management of anxiety

8 The anxiety disorders

10 Benzodiazepine anxiolytics

11 Anxiolysis and the serotonin system

12 Beta-blockers and anxiety

References

Section 6 Management of sleep disorders and insomnia

13 Sleep disorders and insomnia

14 Non-pharmacological management of insomnia

15 Hypnotics

16 Sedatives

References

Section 7 Management of cognitive impairment

17 Cognitive enhancement and the dementias

18 Cognitive enhancement and neuroprotection

References

Section 8 Management of sexual difficulties

19 The range of sexual difficulties

20 Effects of drugs on aspects of sexual functioning

Appendix 20.1 Male sexual functioning questionnaire

Appendix 20.2 Female sexual functioning questionnaire

References

Section 9 Management of dependence and withdrawal

21 Dependence & Withdrawal

22 Dependence & Craving

23 Dependence & Protracted Withdrawal

References

Section 10 Consent, abuse and liability

24 Consent

25 Pharmacological abuse

References

Section 11 The marketing of tranquillity

26 The ethical industry

27 Evidence-biased care

28 Marketing & Risk

29 From healthcare to pharmageddon

References

Appendix: Mental health websites

Index

David Healy, MD, FRCPsych, Director, North Wales Department of Psychological Medicine, College of Medicine, Cardiff University, Bangor, UK