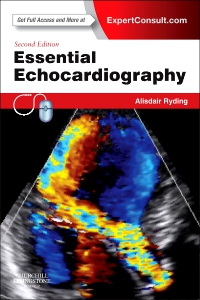 Imprint:
Churchill Livingstone
Essential Echocardiography, 2nd Edition
Paperback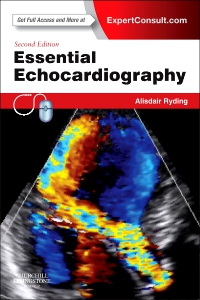 Imprint:
Churchill Livingstone
Free Shipping!
In Stock
This item has low stock levels and may be back-ordered. We'll let you know if it is back-ordered, and you will not be charged until the item ships.
This book is a step-by-step manual for the complete echo-novice. It should be the only book needed to become a proficient echocardiographer. The text focuses on the practicalities of performing an examination, and the interpretation of images. Avoiding unnecessary technicalities, it places particular emphasis on the diagnostic features of sample cases and covers the entire breadth of adult cardiology. The majority of the echo images are also available in a dynamic form on the Expert Consult platform. Also included is access to 100 case scenarios and images for self-assessment interpretation. The combination of the book and the website materials provides an unparalleled learning experience for people who do not routinely practise echocardiography.
.
The text covers the basic concepts of how ultrasound works and looks at practical aspects of how to perform an echo.
It examines both normal function as well as the whole range of pathologies encountered in day-to-day clinical practice.
There is particular emphasis on how to report your interpretation of the echo findings.
The book is highly illustrated throughout with real examples many of which are available to view in dynamic form on the Expert Consult platform, thus offering a comprehensive library of echo movies.
The text is fully up to date with the latest recommendations of the American Society of Echocardiography as well as equivalents from the British Society of Echocardiography
100 self-assessment cases on the Expert Consult platform test knowledge and interpretation skills and are aimed at BSE accreditation exam level

The full text of the book is available on the Expert Consult platform

There are new chapters on 3D echo and right ventricular pathologies.

The text has been fully updated and there are more than 200 new images to illustrate state-of-the-art echo.

The presentation of the echo images has been simplified with the addition of a fold-out flap on the book referencing the key areas of anatomical detail.

The text now includes the latest recommendations of the American Society of Echocardiography as well as the equivalents from the British Society of Echocardiography

Trainees in cardiology, echocardiography/cardiac physiology, anaesthetics, intensive care, general medicine, acute medicine, accident and emergency and cardiothoracic surgery.

Getting started

The cardiac chambers

The valves

Inside and outside the heart

Approach to examining and reporting

Appendices of normal values and useful formulae.

Alisdair Ryding, BSc, MBChB, MRCP, PhD, Consultant Interventional Cardiologist,Norfolk and Norwich University Hospitals, Norwich, UK; Honorary Consultant Cardiologist, James Paget University Hospital, UK