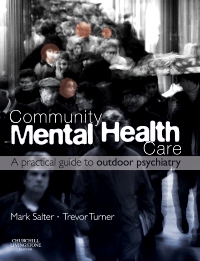 Imprint:
Churchill Livingstone
Community Mental Health Care - Elsevier eBook on VitalSource, 1st Edition
Elsevier eBook on VitalSource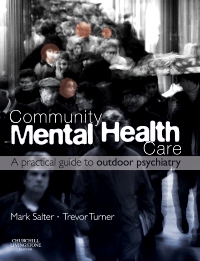 Imprint:
Churchill Livingstone
Or $0.00 with a valid access code
This title is directed primarily towards health care professionals outside of the United States. It provides a comprehensive outline of the essentials of work in community mental health care. Written in an accessible and engaging style, it provides an indespensible blueprint for the profession in the twenty first century. It summarises the history of community care; its why, when, what and who; the skills required to work with psychiatric patients; the practical 'rules of the game' in terms of the care programme approach, the mental health act and treatments (psychological, social and physical, including medications). This provocative and ground-breaking book will encourage debate and challenge community mental health workers to provide a modern and practical approach to the holistic care of the patient.
Preface. Chapter 1 - Why have care in the community? (Or, how did we get into this in the first place?). Chapter 2 - Getting into treatment. Chapter 3 - What's the matter? Or an alternative way of looking at psychiatric diaagnosis. Chapter 4 - treatment. Chapter 5 - Going home. Chapter 6 - Staying home, staying alive. Chapter 7 - Staying alive - you, the care worker. Chapter 8 - Danger zones. Risk management - what, why and how. Chapter 9 - The rules of the game (or the Mental Health Act and all that). Chapter 10 - Drugs and booze, or the addiction/dependence problem. Chapter 11 - The challenges of the future. Index.

Mark Salter, MB, BS, BSc, MRCPsych, Consultant Psychiatrist, Department of Psychiatry, Homerton University Hospital, London, UK and Trevor Turner, MD, FRCPsych, Consultant Psychiatrist and Clinical Director, The East London Foundation Trust, Homerton University and St Bartholomew's Hospitals, London, UK