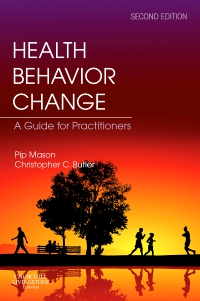 Imprint:
Churchill Livingstone
Health Behavior Change - Elsevier eBook on VitalSource, 2nd Edition
Elsevier eBook on VitalSource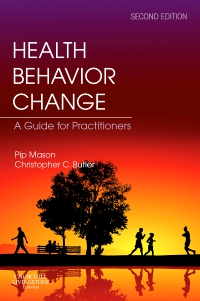 Imprint:
Churchill Livingstone
Or $0.00 with a valid access code
Engagingly written by experts with worldwide reputations in the field, Health Behavior Change presents an exciting method which can be used to helps patients change their behaviour in both hospital and community settings. The method is applicable to any behaviour, such as overeating, physical inactivity and smoking or with patients struggling with the consequences of chronic conditions like diabetes and heart disease. Using brief, structured consultations with the client, the practitioner encourages the patient to take charge of decision-making concerning their health. It relies upon partnership between professional and patient rather than dominance of one over the other and is carried out in a spirit of negotiation rather than confrontation.
The text clearly outlines the fundamental principles behind the method while applying it to practice. Problems of resistance and lack of motivation are explored and practical strategies to manage them are suggested. The patient is at the centre throughout. Short case examples and dilemmas from clinical settings ground the method in the reality of practice.
text revised and updated throughout to reflect developments in the field e.g. new studies that have been conducted since 1e published

improved appearance with addition of a second colour and more modern page design to increase appeal

chapter summaries added to aid assimilation

more material relating to obesity

1. Introduction, 2. Principles, 3. Getting started; rapport and agendas, 4. Assessing importance, confidence and readiness, 5. Exploring importance and building confidence, 6. Exchanging information, 7. Reducing resistance, 8. Ending the consultation, 9. Common clinical encounters, 10. Learning to practise this approach, 11. Calls from the consulting room, 12. Example of a consultation, Appendices: Patient Hand-outs

Stephen Rollnick, BSocSci(Hons), MSc, DipClinPsych, PhD, Clinical Psychologist and Senior Lecturer, Department of General Practice, University of Wales, College of Medicine, Cardiff, UK, Pip Mason, BSc (Econ) MSocSc, Director of Pip Mason Consultancy Ltd. Birmingham, UK and Christopher Butler, BA, MBChB, DCH, FRCGP, MD, CCH, HonFFPHM, Professor of Primary Care Medicine, Cardiff University; Head of Dept. of Primary Care and Public Health and Vice Dean (Research), Cardiff University Clinical Epidemiology Interdisciplinary Research Group, Cardiff University Clinical Epidemiology Interdisciplinary Research Group