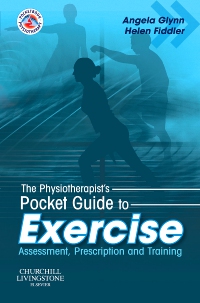 Imprint:
Churchill Livingstone
The Physiotherapist's Pocket Guide to Exercise - Elsevier eBook on VitalSource, 1st Edition
Elsevier eBook on VitalSource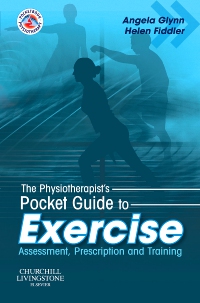 Imprint:
Churchill Livingstone
Or $0.00 with a valid access code
This book is for therapists involved in exercise therapy for the prevention and treatment of disease. It covers exercise assessment, current prescription guidelines, precautions, exercise design and clinical case studies. The book also includes exercises to increase strength, power, local muscle endurance, range of movement and aerobic capacity and will be relevant to all areas of therapy practice. In addition to the general guidelines, considerations for exercise groups and exercise at home as well as exercise in special patient populations are addressed. This allows therapists who are expert in one area to become familiar with exercise prescription in another. The book underpins therapeutic exercise in general and also addresses specific considerations for particular clinical situations within current guidelines and practical considerations.
Underpinning exercise physiology
Physical principles of exercise design
Guidelines for exercise training
Clinical exercise prescription
Limitations to exercise in common conditions
Example case studies

Chapter 1. Introduction to Exercise Physiology
Chapter 2. Principles of Therapeutic Exercise Design
Chapter 3. Exercise to Increase Cardiovascular Fitness
Chapter 4. Exercise to Increase Muscle Strength
Chapter 5. Exercise to Increase Muscle Endurance
Chapter 6. Exercise to Improve Power
Chapter 7. Exercise to Increase Range of Movement and Flexibility
Chapter 8. Prescription of Home Exercise Programmes
Chapter 9. Group Exercise
Chapter 10. Exercise Through the Life Span
Chapter 11. Exercise in Acute Conditions
Chapter 12. Exercise in People with Chronic Conditions
Chapter 13. Case Studies

Angela Jane Glynn, PhD, PG Cert MCSP, Senior Lecturer, School of Health Professions, University of Brighton and Helen Fiddler, MSc, MCSP, PG Cert, Principal Lecturer, School of Health Professions, University of Brighton