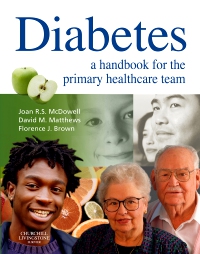 Imprint:
Churchill Livingstone
Diabetes - Elsevier eBook on VitalSource
,
Elsevier eBook on VitalSource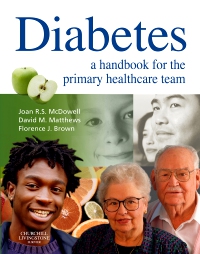 Imprint:
Churchill Livingstone
Or $0.00 with a valid access code
This title is directed primarily towards health care professionals outside of the United States. As one of the three major diseases in the Western world, and one that is on the increase, care of people with diabetes is crucial to the entire healthcare team. This book provides a comprehensive text on the management of the person with diabetes in the community and will be invaluable to dietitians, podiatrists and GPs and especially to practice nurses, district nurses and health visitors. It has been written from a community perspective by a multiprofessional team and advocates principles of care based on the latest research. It focuses on the role of the professional in assisting in self-care of the individual with diabetes. It also includes caring for the person in long-term care settings, for example, nursing homes.
The comprehensive text establishes 'why' as well as 'what' you need to know
The focus on community ensures its relevance
Case study scenarios provide practical content, centred on people with diabetes
Issues relating to ethnic minorities are incorporated throughout
The evidence base ensures the latest research is incorporated and relates it to clinical practice
Useful references and websites encourage wider reading

1. What is diabetes?

2. Diagnosis and screening for diabetes

3. Psychological care

4. The person with type 2 diabetes

5. The person with type 1 diabetes

6. Food for life

7. Monitoring diabetes

8. Cardiovascular risk reduction

9. Microvascular disease

10. Foot care

11. Education for life

12. Improving care

Index

Joan R. S. McDowell, MN, RGN, SCM, DN, RNT, Head of Division of Nursing and Midwifery, University of Glasgow, Glasgow, UK, Florence Brown, MPhil, PGDip, RGN, RMN, RHV, Diabetes Nurse Specialist, North Glasgow University NHS Trust, Gartnavel General Hospital, Glasgow, UK and David Matthews, BSc, MB, ChB, FRCP, Consultant Physician, Monklands Hospital, Airdrie, UK