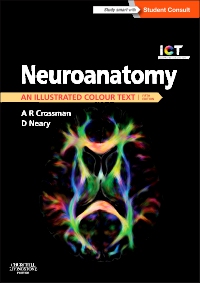 Imprint:
Churchill Livingstone
Neuroanatomy: an Illustrated Colour Text Elsevier eBook on VitalSource, 5th Edition
Elsevier eBook on VitalSource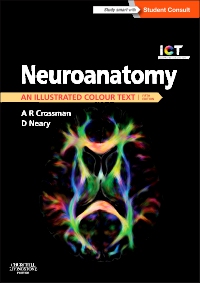 Imprint:
Churchill Livingstone
Or $0.00 with a valid access code
Now fully revised and updated, this leading ICT series volume offers concise, superbly illustrated coverage of neuroanatomy that throughout makes clear the relevance of the anatomy to the practice of modern clinical neurology. Building on the huge success of previous editions, Neuroanatomy ICT, fifth edition is designed and written primarily with the medical student in mind, although it will again be valued by the range of other students and professionals who need a clear, current understanding of this important area. Minimum assumptions are made of existing knowledge of the subject.
This edition now comes with an enhanced electronic version - hosted on the new, improved Student Consult platform ? providing an even richer learning experience and rapid reference anytime, anywhere!
"A clear guide to a complex subject that?s useful for students and clinicians alike not just for students: it?s also the perfect tool for refreshing the memory of a busy clinician" Reviewed by Dr Amit Kumar,GP in Aylesford, On behalf of (journal):Pulse
Notoriously difficult concepts made clear in straightforward and concise text

Level of detail carefully judged to facilitate understanding of the fundamental neuroanatomical principles and the workings of the nervous system, providing a sound basis for the diagnosis and treatment of contemporary neurological disorders

All new line drawings and photographs incorporated throughout to further improve clarity and reflect the latest imaging techniques

Clinical material and topic summaries fully updated and highlighted in succinct boxes within the text

Clinical syndromes/symptoms index provided with cross-referencing to relevant text

Memorable pictorial summaries of symptoms associated with the main clinical syndromes

New added value electronic content – including self-assessment material to aid revision and check your understanding – is incorporated within the superb, complimentary enhanced eBook

Introduction and overview. Cells of the nervous system. Peripheral nervous system. Autonomic nervous system. Coverings of the central nervous system. Ventricular system and cerebrospinal fluid. Blood supply of the central nervous system. Spinal cord. Brain stem. Cranial nerves and cranial nerve nuclei. Cerebellum. Thalamus. Cerebral hemisphere and cerebral cortex. Corpus striatum. Visual system. Hypothalamus, limbic system and olfactory system. Problem solving.

Alan R. Crossman, PhD, DSc, Professor of Anatomy, School of Biological Sciences, University of Manchester, UK and David Neary, MD, FRCP, Professor of Neurology, University of Manchester Medical School, Manchester, UK