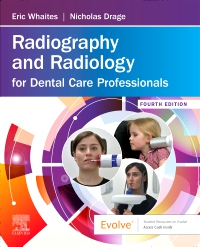 Publication Date:
04-20-2020
Radiography and Radiology for Dental Care Professionals, 4th Edition
Paperback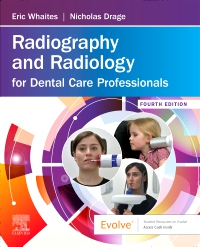 Publication Date:
04-20-2020
Free Shipping!
In Stock
This item has low stock levels and may be back-ordered. We'll let you know if it is back-ordered, and you will not be charged until the item ships.
Written in an easy-to-read, accessible manner and now with a new colour design to aid learning, each page has been carefully designed to ensure clarity of understanding to enable both confidence and safety in the clinical situation and exam success. Radiography, radiation protection and interpretation of dental diseases are addressed and accompanied by a range of online self-assessment exercises.
Suitable for all Dental Care Professionals, this book has become essential reading for all those preparing to undertake examinations in dental radiography and who intend to undertake clinical imaging as part of their day-to-day practice.
New and updated online self-assessment questions and answers
New sections on normal anatomy for occlusal, periapical and panoramic radiographs
Updated sections on caries and periodontal disease
Presented in full colour to aid navigation and visual understanding of the subject area
Clear and accessible approach to the subject makes learning and understanding especially easy
More than 600 tables and illustrations present clinical, diagnostic and practical information in an easy-to-understand manner

Written by two nationally and internationally known and respected experts in the field of dental radiography and radiology

Part 1 Introduction

1 The radiographic Image

Part 2 Radiation physics, equipment and radiation protection

2 The production, properties and interactions of X-rays

3 Dental X-ray generating equipment

4 Radiation dose, dosimetry and dose limitation

5 The biological effects associated with X-rays, risk and practical radiation protection

Part 3 Radiography

6 Dental radiography - general patient considerations including control of infection

7 Periapical radiography

8 Bitewing radiography

9 Occlusal radiography

10 Oblique lateral radiography

11 Cephalometric radiography

12 Tomography and panoramic radiography

13 Cone beam computed tomography (CBCT)

14 The quality of radiographic images and quality assurance

15 Radiographic assessment and localization of unerupted maxillary canines

Part 4 Radiology

16 Introduction to radiological interpretation

17 Dental caries and the assessment of restorations

18 The periapical tissues

19 The periodontal tissues and periodontal disease

20 Implant assessment

21 Atlas of diseases and abnormalities affecting the jaws

Bibliography and suggested reading

Index

Eric Whaites, MSc BDS(Hons) FDSRCS(Edin) FDSRCS(Eng) FRCR DDRRCR, Senior Lecturer and Honorary Consultant in Dental and Maxillofacial Radiology, Head of the Unit of Dental and Maxillofacial Radiological Imaging, King's College London Dental Institute at Guy's, King's College and St Thomas' Hospitals, London, UK and Nicholas Drage, BDS(Hons) FDSRCS(Eng) FDSRCPS(Glas) DDRRCR, Consultant and Honorary Senior Lecturer in Dental and Maxillofacial Radiology, University Dental Hospital, Cardiff and Vale University Health Board, Cardiff, UK