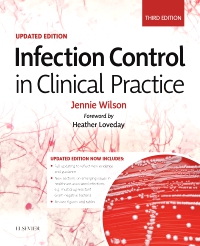 Publication Date:
01-07-2019
Infection Control in Clinical Practice Updated Edition Elsevier eBook on VitalSource, 3rd Edition
Elsevier eBook on VitalSource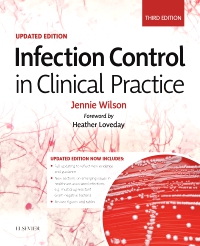 Publication Date:
01-07-2019
Or $0.00 with a valid access code
Infection control is a major issue in clinical practice. The revised third edition of this highly successful book provides a comprehensive guide to the principles and practice of infection control and prevention, and the basic elements of microbiology and epidemiology that underpin them.
The contents are firmly based in clinical practice and are relevant to both hospital and community settings. The information is research-based and extensively referenced and therefore provides an invaluable resource for evidence-based practice. Presentation is clear, concise and accessible to a wide audience including diploma and degree course students, nurses and allied health professionals working in clinical settings, and infection control specialists.
Access to this product, which may be at the discretion of your institution, is up to 3 years of online and perpetual offline access. Elsevier reserves the right to restrict or remove access due to changes in product portfolio or other market conditions.
This revised third edition includes completely updated source material and references, along with extensive revision of chapters on prevention of surgical site infection, IV device and urine catheter associated infections to incorporate the most recent evidence. There are updates to many other sections including new microbiological methods, application of protective isolation, Clostridium difficile, gram negative pathogens, VHF and blood-borne viruses, the management of sharps injuries and management of waste, as well as entirely new sections on:

• Implementation of infection prevention and control policies

• Infection risks of water systems

• Protective clothing - use of gloves and masks

• Hand hygiene compliance

• Prevention of ventilator-associated pneumonia

• Management of norovirus outbreaks

• Decontamination of isolation rooms

• Emerging pathogens including MERS-CoV and Zika

• Antimicrobial stewardship

Section 1: Principles

Introduction to Microbiology. Understanding the microbiology laboratory. The epidemiology of infection and strategies for prevention. The immune system and the immunocompromised patient. A guide to antimicrobial chemotherapy. Micro-organisms and their control.

Section 2: Practice

Standard infection control precautions. Preventing wound infection. Preventing infection associated with intravascular therapy. Preventing infection associated with urethral catheters. Preventing infection of the respiratory tract. Preventing gastrointestinal infection. Cleaning, disinfection and sterilization. Management of the infectious patient. Ectoparasitic infections and environmental infestations.

Jennie Wilson, PhD MSc BSc(Hons) RGN MFPH(Hon), Professor of Healthcare Epidemiology,College of Nursing, Midwifery & Healthcare,University of West London