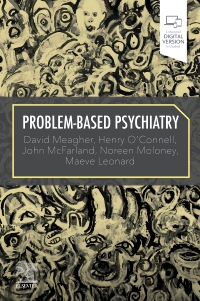 Publication Date:
02-10-2021
Problem-Based Psychiatry, 1st Edition
Paperback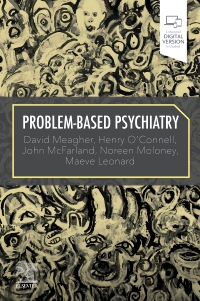 Publication Date:
02-10-2021
Free Shipping!
In Stock
This item has low stock levels and may be back-ordered. We'll let you know if it is back-ordered, and you will not be charged until the item ships.
Problem-Based Psychiatry is a comprehensive resource covering the key principles of evidence-based approaches to diagnosis and treatment of the full range of psychiatric disorders.
The text is highly engaging and interactive. It offers a unique patient-centred, multidisciplinary perspective, taking students through a series of narratives designed to prompt deeper understanding and learning.
Ideal for medical students and educators alike, this text will also be a valuable resource for doctors engaged in postgraduate training in psychiatry and other medical disciplines, as well as for the range of allied mental health professionals.
26 chapters designed for individual teaching sessions.

Evidence-based treatment options for all major psychiatric disorders and presentations, including autism spectrum disorders, PTSD, gender dysphoria and schizophrenia.

Problem-based format allows for learning in a real-world, practical context.

Narratives and scenario-based learning to promote deep understanding.
Enhanced eBook version included with purchase. Your enhanced eBook allows you to access all of the text, figures, and references from the book on a variety of devices.

Shane: Mania

Aaron: Acute Psychosis

Anna: Recurrent Depressive Disorder

Laura: Post Traumatic Stress Disorder

Jane: Alcohol Use Disorder

Marguerite: Delirium

Colin: Anxiety Disorders

Norma: Perinatal Mental Illness

Kathleen: Obsessive Compulsive Disorder

Walter: Treatment Resistant Depression

Emma: Eating Disorders

John: Polysubstance Misuse

Natasha: Medically Unexplained Symptoms

Michael: Attention Deficit Hyperactivity Disorder

Caroline: Bipolar Affective Disorder

Declan: Mental Illness in Autistic Spectrum Disorders

Francine: Borderline Personality Disorder

Trevor: Antisocial Personality Disorder

Frankie: Gender Dysphoria

Eric: Dementia

Linda: Opiate Misuse and Pregnancy

Larry: Mental Illness in Intellectual Disability

Luke: A Case of Suicide

Pious, Bernadette, Dervla, Emmett and Karim: Adverse Effects of Medication

Piotr: Schizophrenia

Mark: School Refusal

David Meagher, MB, BCh, BAO, DPM MSc, MHSc, MD, PhD, MRCPsych., Henry O'Connell, MB, BCh, BAO, MRCPsych, MD, MHSc, John McFarland, Noreen Moloney and Maeve Leonard