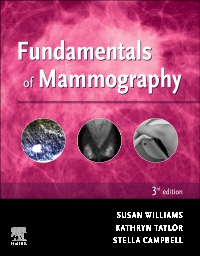 Publication Date:
05-21-2021
Fundamentals of Mammography, 3rd Edition
Paperback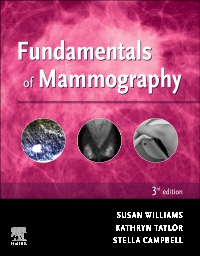 Publication Date:
05-21-2021
Free Shipping!
In Stock
This item has low stock levels and may be back-ordered. We'll let you know if it is back-ordered, and you will not be charged until the item ships.
The third edition of Fundamentals of Mammography assists clinicians to deliver a consistently high-quality service while acquiring the skills needed to provide care at what can be an emotionally difficult time for many patients.
Fully updated to reflect current mammography technology, standards and radiologic environments, the book covers the principles of mammography techniques as well as equipment, quality control checks, psychological issues and communication.
This book is ideal for assistant practitioners and radiographers, both in training or newly qualified, as well as all other health professionals who use mammography in breast care settings.
1 Mammography Equipment and Quality Control
2 Image Display and Storage
3 Breast Anatomy: Implications for Mammographic Practice
4 Mammography: The First Steps
5 Mammography: Basic Projections
6 Mammography: Complementary Projections
7 Mammography: Tailoring the Examination
8 Radiologic Procedures
9 Training, Education, and Continuing Professional Development in Mammography Practice
10 Quality Assurance Systems
11 The Basis of Mammographic Interpretation
12 Breast Screening
13 Psychologic Issues and Communication
14 The Multidisciplinary Team

Sue Williams, Kathryn Taylor and Stella Campbell