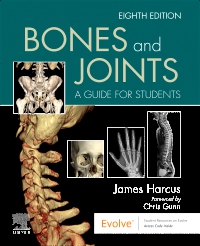 Publication Date:
10-11-2022
Bones and Joints, 8th Edition
Paperback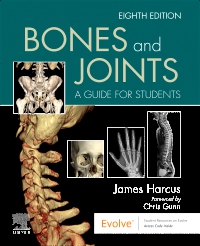 Publication Date:
10-11-2022
Now in its eighth edition, this highly respected core textbook is essential reading for all healthcare students learning about the bones and joints of the body.
The information is logically ordered and easy to read; comprehensive enough for students and health professionals alike, but not so dense as to be overwhelming. It covers the normal structure of bones and joints and goes on to provide an introduction to common fractures and pathology and how they appear on imaging.
Bones and Joints is the perfect initial textbook, as well as a revision and refresher guide that will suit students of radiography, physiotherapy, osteology, sports medicine and nursing.
Clear and concise introduction to the bones and joints and associated pathology

Logically ordered – easy to follow and understand

Provides a good introduction to image interpretation

Clear identification of important or commonly misunderstood concepts

Extensive glossary to help explain and develop terminology

Online quizzes/tests to gauge learning and for revision

Colour coded illustrations to aid understanding and learning

Extensive clear line diagrams and fully updated radiographic/radiological images to reflect the role of current imaging modalities

Revised fracture and pathology sections to include the most common and significant conditions that a student will face

'Insights' highlighting important concepts for the reader to understand

New images identifying the ossification centres of the bones

1 BONE
2 JOINTS
3 FRACTURES
4 PATHOLOGY
5 UPPER LIMB
6 SHOULDER GIRDLE
7 LOWER LIMB
8 PELVIC GIRDLE
9 THORAX
10 VERTEBRAL COLUMN
11 THE SKULL
GLOSSARY
INDEX

James Harcus, Lecturer in Diagnostic Imaging, University of Leeds, UK