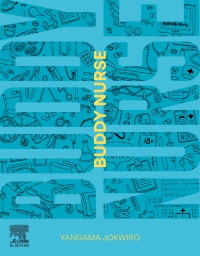 Publication Date:
04-12-2021
Buddy Nurse - Vital Source E-Book, 1st Edition
Elsevier eBook on VitalSource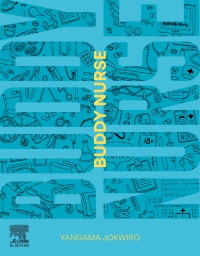 Publication Date:
04-12-2021
Or $0.00 with a valid access code
Are you worried about a clinical placement? Do you know what to expect? Are you repeating a placement? Do you need support with assessments or job applications? Do you struggle with pathophysiology?
Produced by academic and practising nurse Yangama Jokwiro in response to his students' anxiety when preparing for placements and exams, this new web-based resource demystifies the more challenging theoretical, clinical and assessment aspects of the Australian undergraduate nursing degree.
Buddy Nurse is student-friendly, easy to follow and accessible – an essential companion that will help you to master complex content and build your confidence to address stressful experiences with ease.
Introduction

1. Preparation for the first clinical placement Key skills for the first placement Top ten tips for the first placement Environmental knowledge Client assessment Urinalysis Blood glucose monitoring Basic wound care Basic life support Risk assessments Infection control Vital signs and health assessment Admitting a client to a nursing unit Working within your scope of practice Critical thinking exercise

2. Preparation for an acute placement Acute placement expectations Oxygen therapy Responding to clinical emergencies Medication calculation and administration Blood results analysis Electrocardiogram (ECG) recording Venipuncture Comprehensive medical and surgical care Time planner

3. Preparation for a consolidation placement Checklist of final placement skills Responding to clinical emergencies Electrocardiography (ECG) analysis Blood gas analysis

4. Pathophysiology and pharmacology Pain management Management of hypertension Management of congestive heart failure Management of diabetes mellitus Management of embolism Management of asthma Management of COPD Management of stroke Management of heart disease Management of cancer Management of arthritis Management of acute renal failure Microbiology and antibiotics Pharmacology questions Pathophysiology questions

5. 100 common medications Acetylcysteine Acyclovir Allopurinol Amiodarone Amoxycillin Aspirin Atenolol Atorvastatin Carbamazepine Cephalexin Citalopram Clonazepam Clopidogrel Coloxyl with Senna Dabigatran Diazepam Digoxin Domperidone Duloxetine Enoxaparin sodium Esomeprazole Exenatide Flucloxacillin Frusemide Gabapentin Gliclazide Glyceryl trinitrate (GTN) Haloperidol Heparin Hydrochlorothiazide (HCT) Hydrocortisone Hyoscine Ibuprofen Ipratropium bromide Irbesartan Ketamine hydrochloride Ketorolac Lantus Loperamide Macrogol (Movicol) Metformin hydrochloride Metoclopramide hydrochloride Metoprolol Metronidazole Mixtard (insulin neutral; insulin isophane) Morphine sulphate Mylanta/Gaviscon Nicorandil NSAIDs Olanzapine Omeprazole Ondansetron Ostelin Oxycodone hydrochloride Pantoprazole Paracetamol Perindopril Phenytoin Phytomenadione Piperacillin/tazobactam Prednisolone Pregabalin Prochlorperazine Promethazine Protaphane (insulin isophane) Quetiapine Ramipril Ranitidine Risperidone Rivaroxaban Salbutamol Sertraline Simvastatin Sodium valproate Sotalol Spironolactone Tapentadol Targin Temazepam Thyroxine sodium Ticarcillin/clavulanic acid Tramadol Trimethoprim Vancomycin Verapamil Warfarin Zolpidem

Antihypertensive drugs summary Asthma/COPD treatment summary Equianalgesic doses Heart failure pharmacological treatment summary Antihyperglycaemic therapy summary Insulin therapy summary

6. Common abbreviations Latin abbreviations Miscellaneous abbreviations

7. Academic writing The academic essay Responding to a case study Compiling an annotated bibliography Writing a research proposal Literature review and PICO studies PICO questions Types of research papers Example of a research essay

8. Applying for jobs Graduate programs Learning about your future organisation Developing a relationship Tailoring your training and compiling a portfolio Cover letter and résumé Nursing behavioural job interview questions International students and part-time work

Yangama Jokwiro, MPH, MSc, BNursing, Senior Lecturer, Rural Nursing and Midwifery, La Trobe Rural Health School, La Trobe University, Australia