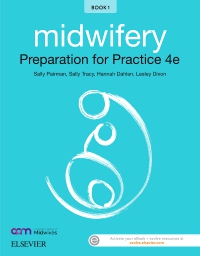 Publication Date:
11-15-2018
Evolve Resources for Midwifery, 4th Edition
Resources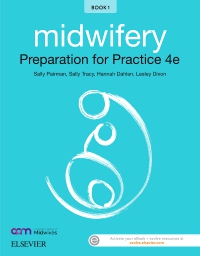 Publication Date:
11-15-2018
Or $0.00 with a valid access code
Free with purchase of new corresponding textbook
Endorsed by the Australian College of Midwives (ACM) and the New Zealand College of Midwives (NZCOM), Midwifery: Preparation for Practice has long been upheld as the definitive midwifery text for Australian and New Zealand midwifery students. Now in its 4th edition, the text presents a global model of midwifery best practice that is supported by a range of examples from the Australian, New Zealand and international midwifery contexts.
Sally Pairman, MNZM, D.Mid, MA, BA, RM, RGON., Chief Executive, International Confederation of Midwives, The Hague, The Netherlands, Sally K. Tracy, DMID MA BNURS AdvDipMid RM RGON, Professor of Midwifery Research, Sydney University; Conjoint Professor, School of Women's and Children's Health, Faculty of Medicine, UNSW, Australia., Hannah Dahlen, BN, GradCert (Mid-Pharm), MCommN,PhD, RN, RM, FACM, Professor of Midwifery and Higher Degree Research Director, Western Sydney University, Sydney, NSW, Australia. and Lesley Dixon, PHD, RM, Midwifery Advisor, New Zealand College of Midwives,Christchurch, Aotearoa, New Zealand.
Or $0.00 with a valid access code
Free with purchase of new corresponding textbook