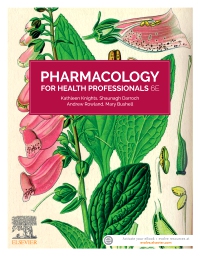 Publication Date:
12-27-2022
Evolve Resources for Pharmacology for Health Professionals, 6th Edition
Resources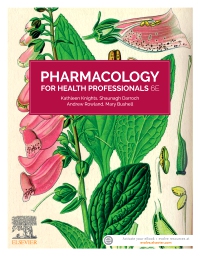 Publication Date:
12-27-2022
Or $0.00 with a valid access code
Free with purchase of new corresponding textbook
If you are worried that studying pharmacology will be difficult to apply to clinical practice, Pharmacology for Health Professionals is the book for you. Written by experienced health professional educators, this textbook brings the study of drugs and medicines to life.
This title is considered the most authoritative text in Australia and New Zealand for nursing and allied health students, but it is also highly accessible. The use of easily flowing material, integration with physiology and pathophysiology, and focus on clinically relevant information clearly show how pharmacology concepts can be applied in practice.
Fully updated in its sixth edition, the book will help students master this complex and constantly changing area of their studies and is suitable for use in many undergraduate health professional courses including nursing, paramedicine, pharmacy, podiatry, optometry, midwifery, speech pathology and general biomedical/health science programs.
Additional resources on Evolve:

Instructor resources:

- Test bank

- Solutions to in text end-of-chapter review questions

- Additional Critical Thinking Scenarios and model answers

- Image collection

- Comparative 5e to 6e table of contents

- Nursing and paramedicine specific resources including learning objectives, case studies and clinical practice considerations

Student resources:

- Animations

- Clinical Interest boxes

- Student quizzes

Kathleen Knights, BSc (Hons), PhD, Grad Cert Tertiary Education, Professor in Clinical Pharmacology, Flinders University, SA, Australia, Andrew Rowland, PhD, BSc (Hons), Senior Lecturer, Department of Clinical
Pharmacology, College of Medicine
and Public Health, Flinders University,
Adelaide, South Australia, Australia and Shaunagh Darroch, BSc, MPharm,GradCertAcaPrac, Pharmacologist, Melbourne, Victoria,
Australia
Or $0.00 with a valid access code
Free with purchase of new corresponding textbook