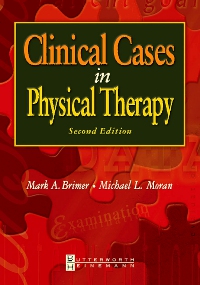 Imprint:
Butterworth-Heinemann
Clinical Cases in Physical Therapy, 2nd Edition
Paperback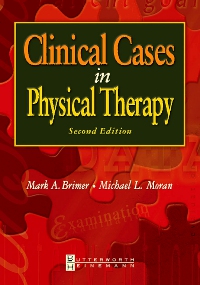 Imprint:
Butterworth-Heinemann
Free Shipping!
This item has low stock levels and may be back-ordered. We'll let you know if it is back-ordered, and you will not be charged until the item ships.
In the second edition of this reference, students will learn the critical skill of clinical decision-making by reading about real-life case scenarios along with a description of the course of action to follow and direct insight into the process. With brand new cases covering both typical and rare issues, the readers can learn from the successes and mistakes of their colleagues. The content is presented in a format following the elements of patient/client management from Guide to Physical Therapist Practice, 2nd Edition ("¦2001, APTA), the standard for physical therapy practice. Each example includes learning objectives, guiding questions, discussion, and references and corresponds to one or more of the four preferred practice patterns (Musculoskeletal, Neuromuscular, Cardiovascular/Pulmonary, and Integumentary) as outlined by the Guide. The variety in type of cases offered makes this resource appropriate for use with students over the span of a course as well as for clinicians wishing to work through more challenging patient scenarios.
Content utilizing current terminology reflects trends in current practice and familiarizes readers with the structure of the Guide to Physical Therpist Practice, 2nd Edition.
The real-life examples expose students to a range of both unusual and familiar clinical experiences they might not face in their studies, as well as enabling current clinicians to learn from their colleagues' experiences.
Input from both a clinician and a professor provides a nice blend of clinical experience and educational insight.

All cases are new, 46 in all, compiled from real-life scenarios experienced by physical therapy practitioners.
Content includes more detailed information in areas such as patients, personal histories, culture, environment, and lifestyle.
New topics encompass a broad range of issues, including documentation, women's health, clinical education, ethics, and assistive technology.
Evidence-based examples and additional references meet the curriculum standards for physical therapy education.
Pedagogical features, such as learning objectives, guiding questions, photos and illustrations, make the reference useful in the educational setting.
In response to the guidelines featured in the Guide, cases are now formatted to follow elements of patient/client management, including physical therapy diagnoses stated as preferred practice patterns.

Foreword
Preface

Case 1
Case 2
Case 3
Case 4
Case 5
Case 6
Case 7
Case 8
Case 9
Case 10
Case 11
Case 12
Case 13
Case 14
Case 15
Case 16
Case 17
Case 18
Case 19
Case 20
Case 21
Case 22
Case 23






Case 24
Case 25
Case 26
Case 27
Case 28
Case 29
Case 30
Case 31
Case 32
Case 33
Case 34
Case 35
Case 36
Case 37
Case 38
Case 39
Case 40
Case 41
Case 42
Case 43
Case 44
Case 45
Case 46

Appendix

Mark A. Brimer, PhD, PT and Michael L. Moran, ScD, PT, Department of Physical Therapy, College Misercordia, Dallas, PA