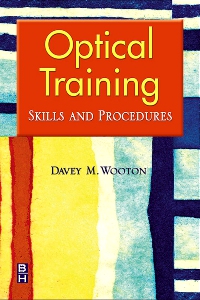 Imprint:
Butterworth-Heinemann
Optical Training
Paperback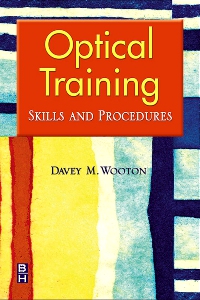 Imprint:
Butterworth-Heinemann
Free Shipping!
This item has low stock levels and may be back-ordered. We'll let you know if it is back-ordered, and you will not be charged until the item ships.
Opticianry is a large and growing ophthalmic specialty. This practical resource provides readers with a basic working knowledge of optics and office procedures. Offering a solid foundation of "need to know" information within about 4 weeks, this handbook is an ideal, basic reference for the non-optician receiving on-the-job training.
Essential information is presented in a clear and easily digested format.
A trainer schedule/checklist provides consistency in training.
Coverage of optics provides readers with the basic knowledge they need.
Assessments are included at the end of each section to help assess the level of knowledge. Answers are included at the end of the book.
Each level begins with objectives and a list of tasks to master, so readers know exactly what is expected of them prior to beginning each section.
Up to date references and suggested readings refer the reader to additional titles for more in-depth coverage.
Basic line drawings of anatomy and spectacle lenses enhance reader understanding and comprehension of each topic presented.

Preface
Introductory Material for the Trainer
Level 1
Level 1 Schedule
Basic Duties
Common Office Equipment
Phone Protocol
Lab Process
Doctors &Techs
Level 1 Assessment
Level 2
Level 2 Schedule
Making Appointments
The Eye
Eye Conditions
Light & Refraction
Frames
Adjustments
Basic Written Eyeglasses Prescription
Lenses
Lens Coatings & "Extras"
Basic Written Contact Lens Prescription
Contact Lenses
Level 2 Assessment
Level 3
Level 3 Schedule
More About Lenses
Choosing Lenses
Frame Styling
Face Shapes
Taking Measurements
Lensometer
Transposing
Level 3 Assessment
Level 4
Level 4 Schedule
Job Orders & Sales
Dispensing Glasses
Dispensing Contact Lenses
Troubleshooting
Verifying Glasses
Level 4 Assessment
Answers to Assessments

Davey M. Wooton, ABOC, Lake Charles, LA