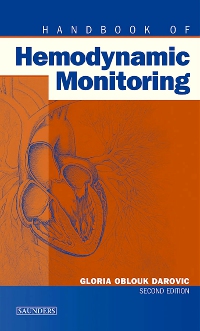 Publication Date:
10-21-2003
Handbook of Hemodynamic Monitoring - Elsevier eBook on VitalSource, 2nd Edition
Elsevier eBook on VitalSource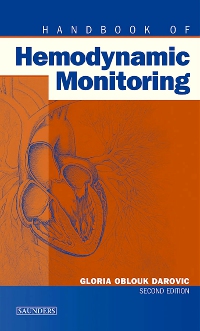 Publication Date:
10-21-2003
Or $0.00 with a valid access code
In an easily accessible format, this new edition simply and comprehensively emphasizes the most relevant technical points and appropriate clinical applications of monitoring techniques. Readers will gain a sound, fundamental understanding of the anatomy and physiology of the cardiovascular and pulmonary systems. In addition, the text discusses important pathophysiologic, diagnostic, and management principles for common cardiopulmonary diseases, emphasizing the individuality of patient responses. The means of early detection and appropriate interventions of impending patient crisis are also discussed. With the information provided, readers will be able to correlate physical findings, monitoring information and laboratory data with the goal of formulating an effective, individualized, and precise management plan for high-risk perioperative, emergency, and ICU patients.
Concise, easily accessible information makes this a practical bedside companion for the clinician.
Key information is set apart in tables and boxes for quick reference.
Clear illustrations highlight key clinical findings.
Compact trim size allows for portability and convenience.
The inside front and back covers list anticipated normal hemodynamic and physiologic measurements.
Distills the most pertinent information from Darovic: Hemodynamic Monitoring: Invasive and Noninvasive Clinical Application, 3e in an easy-to-use format.

Features extensive updates to treatment measures for patients with cardiovascular disease, pulmonary disease, and shock.
Includes updated indications for invasive and noninvasive monitoring equipment as supported by current research.
Discusses new monitoring techniques and their role in critical care.
Updates critical care pharmacology chapter to include recently approved drugs.

1. Introduction to the Care of the Critically Ill and Injured Patients
2. Pulmonary Anatomy and Physiology
3. Physical Assessment of the Pulmonary System
4. Cardiovascular Anatomy and Physiology
5. Physical Assessment of the Cardiovascular System
6. Fluid-Filled Electronic Monitoring Systems
7. Arterial Pressure Monitoring
8. Monitoring Central Venous Pressure
9. Pulmonary Artery Pressure Monitoring
10. Monitoring Cardiac Output
11. Monitoring Tissue Oxygenation
12. Catheter and Infusion-Related Sepsis
13. Pharmacologic Management of Hemodynamics
14. Intraaortic Balloon Pumping Counterpulsation
15. Shock
16. Multiple Organ Dysfunction Syndrome
17. Acute Respiratory Failure
18. Monitoring and Management Considerations for Patients with Heart Disease
19. Ischemic Heart Disease
20. Valvular Heart Disease
21. Cardiomyopathies and Pericardial Disease
Suggested Readings
Index

Gloria Oblouk Darovic, RN, CCRN, Lecturer/Consultant, American Medical Education, Inc., San Diego, CA; Staff Nurse, Recovery Room, Clinical Educator, Tri-City Medical Center, Oceanside, CA