Physical Examination and Health Assessment Video Series, Version 2
,
DVD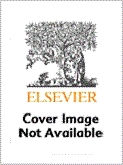 Free Shipping!
This item has low stock levels and may be back-ordered. We'll let you know if it is back-ordered, and you will not be charged until the item ships.
See how to conduct physical exams with step-by-step videos! The Physical Examination & Health Assessment video series demonstrates the complete physical exam, so you can follow along and learn assessment techniques before you work with actual patients. More than five hours of video are presented by body system and show exams across the lifespan — from children to adults and pregnant women to older adults. Full-color animations show the internal workings of the body, and checklists summarize each exam step. From well-known nursing educator Carolyn Jarvis, these videos make learning easier with a unique three-panel format including video, narrative summaries, and special highlights.
Over five hours of video present full-motion, step-by-step demonstrations on how to perform physical exams.
Full-color anatomical reviews with animations and illustration overlays show what's beneath the skin.
Cross-Cultural Care and Developmental Care points are highlighted, and emphasize variations in findings and procedures.
Health promotion is conveyed through live-action scenarios.
Menu screen options allow you to view videos in their entirety or by topic.
Bonus content includes checklists, cross-cultural and developmental scenes, health promotion guides, patient-teaching topics for classroom discussion, and review questions.
A print booklet includes a video outline, history questions, lists of required equipment, and critical thinking questions with answers.

• DVD 1: Neurologic System: Motor System and Reflexes
• DVD 2: Head, Eyes, and Ears
• DVD 3: Nose, Mouth, Throat, and Neck
• DVD 4: Breasts and Regional Lymphatics
• DVD 5: Thorax and Lungs
• DVD 6: Cardiovascular System: Heart and Neck Vessels
• DVD 7: Cardiovascular System: Peripheral Vascular System and Lymphatics
• DVD 8: Abdomen
• DVD 9: Musculoskeletal System
• DVD 10: Neurologic System: Cranial Nerves and Sensory System
• DVD 11: Male Genitalia, Anus, Rectum, and Prostate
• DVD 12: Female Genitalia, Anus, and Rectum
• DVD 13: Head-to-Toe Examination of the Pregnant Woman
• DVD 14: Head-to-Toe Examination of the Neonate
• DVD 15: Head-to-Toe Examination of the Normal Child
• DVD 16: Head-to-Toe Examination of the Normal Adult
• DVD 17: Head-to-Toe Examination of the Older Adult
• DVD 18: Bedside Assessment of the Hospitalized Adult

Carolyn Jarvis, PhD, APN, CNP, Professor, School of Nursing, Illinois Wesleyan University; Nurse Practitioner, Community Health Care Clinic, Bloomington, Illinois