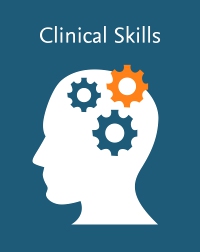 Clinical Skills: Pediatrics Collection
,
Clinical Skills Online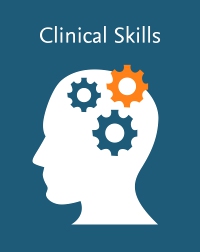 Clinical Skills: Pediatrics Collection gives your students a consistent, 360-degree look at more than 275 of the most important pediatric nursing skills. Each skill in this collection features a consistent seven-part framework to guide students through all aspects of the skill. From detailed animations that demonstrate each step of the skill to an extended text that gives a comprehensive skill overview, your students will walk away with a firm understanding of how to properly perform each skill before they ever step foot in the clinical environment. Best of all, this remarkable web-based training product includes competency checklists for each skill to help you easily keep tabs on your students' progress.
Up-to-date, evidence-based content is reviewed and revised annually by clinical skills experts to reflect changes in practice as they arise.
Convenient web-based program utilizes the same professional format that practicing nurses use to train.
Consistent, competency-based format for learning skills offers a standardized way for you to learn and perform skills. Most skills feature the same types of skill learning tools to help you obtain a more holistic understanding of the skill and standard QSEN nursing competencies.

Quick sheet provides a concise, step-by-step summary of the skill.
Extended text offers an in-depth look at all aspects of the skill. Subjects addressed in the extended text section include:

Safety alerts
Supplies
Patient and family education
Procedures
Delegation opportunities
Monitoring and care
Expected and unexpected outcomes
Documentation guidelines
Special gerontologic, pediatric, and home care considerations
Evidence-based references
Additional reading suggestions

Equipment list helps familiarize you with each piece of equipment needed to perform the skill.
Demonstration videos and animations visually guide you through every necessary step involved in the skill.
Images and illustrations highlight crucial procedures, equipment, and documents involved in the skill.
Competency tests with rationales help you review and evaluate your understanding of the skill.
Printable evaluation checklists help you measure and track various skill competencies.

277 PEDIATRIC SKILLS
Admission
Airway Positioning
Ambulation
Apical Pulse
Arterial and Venous Sheath Removal
Arterial Blood Gas Interpretation
Arterial Catheter Blood Sampling: Closed Blood Conservation Method
Arterial Catheter Blood Sampling: Stopcock Method
Arterial Catheter Insertion: Advanced Practice
Arterial Catheter: Dressing Change
Arterial Catheter: Removal
Arterial Catheter: Setup and Care
Arterial Pressure-Based Cardiac Output Monitoring
Arterial Puncture
Aspiration Precautions
Assessment: Abdomen
Assessment: General Survey
Assessment: Intake and Output
Assessment: Musculoskeletal, Neurologic, and Peripheral Vascular
Assessment: Nutrition Screening
Assessment: Postoperative Cardiac Status
Assessment: Respirations
Assessment: Thorax and Lung
Assessment: Visual Acuity
Assessment: Weight and Linear Growth
Atrial Electrogram
Bathing: Bed Bath
Bed Making: Occupied
Bispectral Index Monitoring
Blood Glucose Monitoring
Blood Pressure Measurement
Blood Pressure Measurement Education
Blood Products Administration
Blood Specimen Collection: Blood Cultures
Blood Specimen Collection: Vacutainer Method
Blood Specimen Collection: Venipuncture
Body Temperature Measurement Education
Body Temperature Measurement: Axillary
Body Temperature Measurement: Oral
Body Temperature Measurement: Rectal
Body Temperature Measurement: Temporal Artery
Body Temperature Measurement: Tympanic
Bone Marrow Aspiration and Biopsy: Assisting
Brain Tissue Oxygen Monitoring
Bronchoscopy
Burn Wound Care
Cardiac Monitor Setup and Lead Placement
Cardiac Output Measurement
Cardiac Tamponade
Cardioversion: Advanced Practice
Cast Removal
Central Venous Catheter for Hemodialysis, Hemofiltration, or Dialysis Circuit: Blood Sampling
Central Venous Nontunneled Catheter Insertion: Advanced Practice
Central Venous Nontunneled Catheter: Blood Sampling
Central Venous Nontunneled Catheter: Central Venous Pressure Monitoring
Central Venous Nontunneled Catheter: Dressing Change
Central Venous Nontunneled Catheter: Insertion
Central Venous Nontunneled Catheter: Removal
Central Venous Tunneled Catheter: Dressing Change
Central Venous Tunneled Catheter: Flushing
Cerebrospinal Fluid Sampling from Ventriculostomy Catheter or External Ventricular Drain: Advanced Practice
Cerumen Removal
Cervical Collar: Application
Cervical Collar: Management
Cervical Traction Maintenance
Chest Physiotherapy: Postural Drainage with Percussion and Vibration
Chest Tube Care
Chest Tube Insertion
Chest Tube Insertion: Advanced Practice
Chest Tube Pigtail Catheter Insertion: Advanced Practice
Chest Tube Removal
Chest Tube Removal: Assisting
Chest Tube: Closed Drainage System Management
Chest Tube: Closed Drainage System Setup
Cold Applications
Comfort Promotion: Distraction
Comfort Promotion: Guided Imagery
Continuous Renal Replacement Therapies
Cricothyroidotomy: Needle
Digital Block: Advanced Practice
Discharge
Doppler Ultrasound for Assessment of Blood Pressure and Peripheral Pulses
Electrocardiogram: 12-Lead
Emergency Primary Assessment
Emergency Secondary Assessment
Emergent Sternotomy
Emergent Sternotomy: Advanced Practice – NEW
Endotracheal Tube Extubation
Endotracheal Tube Intubation
Endotracheal Tube Intubation: Advanced Practice
Endotracheal Tube: Closed Suctioning
Endotracheal Tube: Open Suctioning
Endotracheal Tube: Skin and Oral Care
Endotracheal Tube: Taping
End-Tidal Carbon Dioxide Monitoring
Epidural Catheter: Insertion
Epidural Catheter: Removal
Esophageal pH Probe Study: Care and Management
Exchange Transfusion: Automated
Exchange Transfusion: Manual
External Defibrillation
External Fixator Lengthening Device Adjustments
External Fixator Pin Care
External Ventricular Drain Insertion and Management
Extracorporeal Membrane Oxygenation
Eye Irrigation
Eye Patching
Fall Prevention
Feeding Tube: Balloon and Low-Profile Gastrostomy Removal and Reinsertion
Feeding Tube: Enteral Nutrition Administration
Feeding Tube: Enteral Nutrition Home Management Education
Feeding Tube: Selecting Enteral Nutrition Formulas
Feeding Tube: Transpyloric Insertion
Feeding Tubes: Gastrostomy Tube, Jejunostomy Tube, Gastrojejunostomy Tube Care
Fluid Administration, Rapid: Pressure Bag Method
Fluid Administration, Rapid: Pressure Infusion Device
Fluid Administration, Rapid: Syringe Method
Fluid Calculation
Gastric Lavage
Halo Vest: Application
Halo Vest: Maintenance and Cleaning
Heat Lamp
Hemodialysis
Hyperthermia Measures
Hypothermic and Hyperthermic Blanket
Hypothermic Warm Air Blanket
Implantable Cardioverter-Defibrillator
Implanted Venous Port: Access
Implanted Venous Port: Deaccess
Incentive Spirometry
Interfacility Transport
Internal Defibrillation: Assisting
Intraabdominal Pressure Monitoring: Continuous
Intraabdominal Pressure Monitoring: Intermittent
Intracranial Catheter: Fluid-Coupled System
Intracranial Catheter: Intraparenchymal Fiberoptic Catheter
Intracranial Pressure Monitoring
Intrafacility Transport
Intraosseous Needle Care and Removal
Intraosseous Needle Placement
Intravenous Therapy: Discontinuation
Intravenous Therapy: Dressing Change
Intravenous Therapy: Initiation
Intravenous Therapy: Regulation of Flow Rate
Intraventricular Catheter: Catheter Tip Transducer
Intraventricular Catheter: Fluid-Coupled System
Laryngeal Mask Airway
Left Atrial Intracardiac Line Management
Lumbar Puncture
Lumbar Puncture: Advanced Practice
Mechanical Ventilation: High-Frequency Oscillatory Ventilation
Mechanical Ventilation: Weaning
Medication Administration: Ear Drops
Medication Administration: Emergency Medication
Medication Administration: Enema
Medication Administration: Eye
Medication Administration: Intermittent Infusion
Medication Administration: Intradermal Injection
Medication Administration: Intramuscular Injection
Medication Administration: Intranasal Medication
Medication Administration: Intravenous Therapy Dose and Flow Rate Calculation
Medication Administration: Metered-Dose Inhaler with Artificial Airway
Medication Administration: Metered-Dose Inhal

Elsevier

This product is available in the following formats: