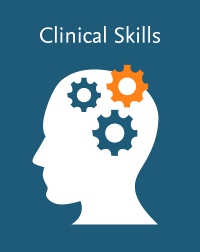 Clinical Skills: Mental Health Collection
,
Clinical Skills Online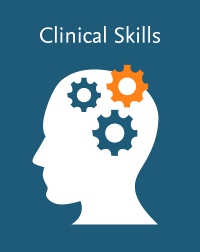 Clinical Skills: Mental Health Collection gives your students a consistent, 360-degree look at more than 45 of the most important mental health nursing skills. From the concise, step-by-step summary of the skill to the extended text detailing every consideration and aspect of nursing care surrounding the skill, your students will walk away with a firm understanding of how to properly perform each skill before they ever step foot in the clinical environment. This remarkable web-based training product also includes competency checklists for each skill to help you easily keep tabs on your students' progress.
Convenient web-based program utilizes the same professional format that practicing nurses use to train.
Consistent, competency-based format for learning skills gives your nursing program a standardized way to teach, perform, and evaluate skills across the curriculum. Most skills feature the same types of skill learning tools to help students obtain a more holistic understanding of the skill and the standard QSEN nursing competencies.

Quick sheet provides a concise, step-by-step summary of the skill.
Extended text gives students a 360-degree look at all aspects of the skill. Subjects addressed in the extended text section include:

Safety alerts
Supplies
Patient and family education
Procedures
Delegation opportunities
Monitoring and care
Expected and unexpected outcomes
Documentation guidelines
Special gerontologic, pediatric, and home care considerations
Evidence-based references
Additional reading suggestions

Equipment list helps to familiarize students with each piece of equipment needed to perform the skill.
Competency tests with rationales help students review and evaluate their understanding of the skill.
Printable evaluation checklists enable students and faculty to measure and track various skill competencies.

Up-to-date, evidence-based content is reviewed and revised annually by clinical skills experts to reflect changes in practice as they arise.

49 Mental Health Skills
Aberrant Drug Use Behaviors
Abuse and Neglect of Older Adults
Addiction, Chemical Dependency, and Withdrawal
Adolescent Suicide Risk Assessment and Precautions
Aggressive Patients
Agitation
Agitation and Disruptive Behavior
Alcohol Withdrawal
Anxiety
Anxiety: Adolescent Patients
Assessment: Mental Status
Assessment: Self-Harm and Aggression
Assessment: Self-Harm and Aggression in Adolescent Patients
Attention Deficit Hyperactive Disorder: Adolescent Patients
Behavioral Issues
Behavioral Issues: Adolescent Patients
Bipolar Disorder
Borderline Personality Disorder
Cognitive Stimulation
Consent, Capacity, and Competency Issues
Crisis Intervention
Deescalation
Defusing Anger
Depression
Depression: Adolescent Patients
Depression: Older Adult Patients
Eating Disorders
Electroconvulsive Therapy
Elopement
Family Issues: Adolescent Patients
Flashbacks
Group Work
Inappropriate Behaviors
Limit Setting
Mental Health Issues Secondary to Medical Problems
Mental Health Problems in Acute Care Patients
Mental Illness Education for Families
Post-Traumatic Stress Disorder
Psychiatric Medications: Monitoring Effectiveness
Psychiatric Medications: Recognizing Adverse Effects
Rapport and Alliance
Schizophrenia and Psychosis
Seclusion for Assaultive and Violent Behavior
Sensory Room
Staff-Splitting Patient Behaviors
Suicide Assessment and Precautions
Support Systems
Therapeutic Communication Using Trauma-Informed Care
Trauma-Related Issues

Elsevier

This product is available in the following formats: