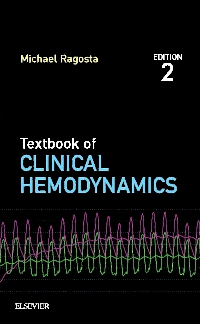 Publication Date:
05-25-2017
Textbook of Clinical Hemodynamics Elsevier eBook on VitalSource, 2nd Edition
Elsevier eBook on VitalSource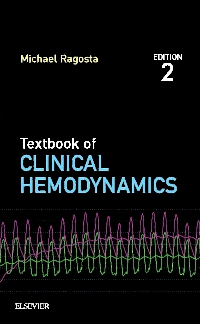 Publication Date:
05-25-2017
Or $0.00 with a valid access code
A highly clinical focus and clear, vibrant illustrations make Textbook of Clinical Hemodynamics, 2nd Edition, by Dr. Michael Ragosta, the resource of choice for accurately analyzing hemodynamic waveforms generated in cardiac catheterization labs. This easy-to-use, disease-oriented reference—ideal for physicians, nurses, and technicians—offers the unparalleled detail and visual support you need for interpreting the findings you encounter in practice. New coverage throughout keeps everyone on the cardiac team up to date with the latest concepts and skills, ensuring more effective monitoring and treatment of patients with cardiac disease.
Provides a disease-oriented assessment of waveform data that demonstrates how both qualitative and quantitative interpretation can affect clinical decision making.

Features extensive updates throughout, with expanded coverage of aortic valve and mitral valve disorders, including new percutaneous valve treatments (TAVR, mitral clip); comparison of hemodynamic support devices; a new chapter on pulmonary hypertension; and expanded coverage of coronary hemodynamics.

More than 100 brand-new, full-color images provide clear visuals for a more complete understanding of complex concepts.

Includes a new Easy Reference Appendix with clinically useful formulas and data.

1. INTRODUCTION TO HEMODYNAMIC ASSESSMENT IN THE CARDIAC CATHETERIZATION LABORATORY

2. NORMAL WAVEFORMS, ARTIFACTS AND PITFALLS

3. CARDIAC OUTPUT AND SHUNTS

4. MITRAL VALVE DISORDERS

5. AORTIC VALVE DISEASES

6. HYPERTROPHIC CARDIOMYOPATHY AND RELATED CONDITIONS

7. RIGHT-SIDED HEART DISORDERS

8. PULMONARY HYPERTENSION AND RELATED DISORDERS

9. PERICARDIAL DISEASE AND RESTRICTIVE MYOCARDIAL DISEASES

10. LEFT-VENTRICULAR HEMODYNAMICS, HEART FAILURE, AND SHOCK

11. CONGENITAL HEART DISEASE

12. CORONARY AND PERIPHERAL ARTERY HEMODYNAMICS

APPENDIX 1 HEMODYNAMIC EQUATIONS AND FORMULAS

Michael Ragosta, MD, Professor of Medicine ,Division of Cardiovascular Medicine ,University of Virginia Health Systems