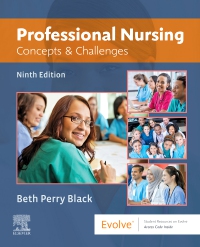 Evolve Resources for Professional Nursing
, 9th Edition
Resources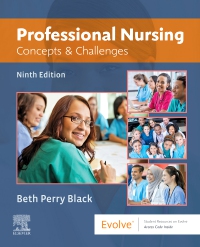 Not Yet Available
Coming Soon!
Expected availability date: 09-01-2019
Educator Resources on Evolve
TEACH for Nurses
Image collection
PowerPoint® presentation, 550 slides (with audience response questions)
Test bank with approx. 415 questions
Student Resources on Evolve 
Review questions—10 per chapter (approx. 160)
Case studies 14 total
Beth Black, RN, MSN, PhD, Assistant Professor, University of North Carolina - Chapel Hill School of Nursing, Chapel Hill, NC

This product is available in the following formats:
Not Yet Available
Coming Soon!
Expected availability date: 09-01-2019