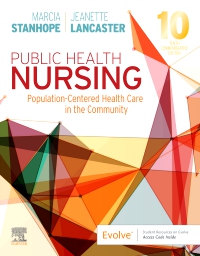 Evolve Resources for Public Health Nursing
, 10th Edition
Resources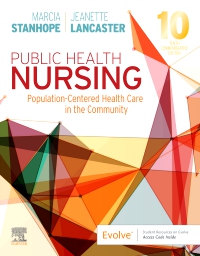 Not Yet Available
Coming Soon!
Expected availability date: 10-01-2019
Educator Resources on Evolve
TEACH for Nurses
Image collection
PowerPoint® slides
Test bank
Student Resources on Evolve 
Case studies
Review questions
Answer key for review questions in the textbook
Glossary
Marcia Stanhope, PhD, RN, FAAN, Education and Practice Consultant and Professor Emerita
College of Nursing
University of Kentucky
Lexington, Kentucky and Jeanette Lancaster, PhD, RN, FAAN, Sadie Heath Cabiness Professor and Dean Emerita
School of Nursing
University of Virginia
Charlottesville, Virginia
Associate, Tuft & Associates, Inc.

This product is available in the following formats:
Not Yet Available
Coming Soon!
Expected availability date: 10-01-2019