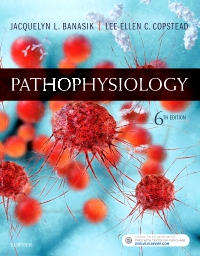 Publication Date:
02-22-2018
Pathophysiology Online for Pathophysiology, 6th Edition
Online Course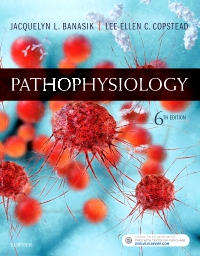 Publication Date:
02-22-2018
Any student who attempts to register for access will be reported to the school's faculty and administration.
Boost your students' understanding of the most important and challenging concepts in pathophysiology! Developed by learning experts to accompany Pathophysiology, 6thEdition, Pathophysiology Online is a collection of 20 online modules designed to reinforce knowledge and bring clarity to difficult pathophysiology topics. The course content is enhanced with illustrations, animations, and exercises covering the most essential and challenging concepts in pathophysiology.
20 complete modules help frame the content and provide experience with application of the material.
Enhanced module content provides you with a turn-key experience.
Case studies at the start of each module frame the content and help you to apply your knowledge in a clinical framework.
Pre-tests and exams drawn from both the course and the textbook include rationales for both correct and incorrect answers.
High resolution 3-D animation program covers various pathophysiologic processes and illustrate the complex physiology of the human body.

NEW! 20 added animations bring content to life.
UPDATED content reflects material from the main text.
NEW! Art program updated including figures, charts and diagrams help to clarify concepts.

Module 1: Cellular Adaptation, Injury and Death
Module 2: Molecular Genetics and Genetic Disorders
Module 3: Neoplasia
Module 4: Immunity
Module 5: Infection, Inflammation and Tissue Healing
Module 6: Immune System Pathophysiology
Module 7: HIV Infection and AIDS
Module 8: Malignant Disorders of White Blood Cells
Module 9: Oxygen Transport and Coagulation Pathophysiology
Module 10: Blood Vessel and Blood Pressure Pathophysiology
Module 11: Cardiac Pathophysiology
Module 12: Respiratory Pathophysiology
Module 13: Fluid, Electrolyte, and Acid-Base Imbalances
Module 14: Renal and Bladder Pathophysiology
Module 15: Genital and Reproductive Pathophysiology
Module 16: Gastrointestinal Pathophysiology
Module 17: Endocrine Pathophysiology
Module 18: Neural Pathophysiology
Module 19: Neuropsycological Pathophysiology
Module 20: Musculoskeletal and Integumentary Pathophysiology

Jacquelyn L. Banasik, PhD, ARNP, Associate Professor, WSU Intercollegiate College of Nursing, Washington State University, Spokane, WA

This product is available in the following formats:
Any student who attempts to register for access will be reported to the school's faculty and administration.