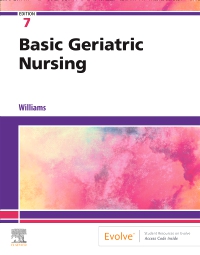 Evolve Resources for Basic Geriatric Nursing
, 7th Edition
Resources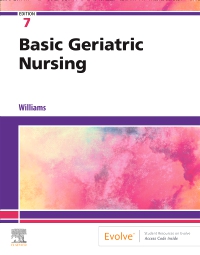 Not Yet Available
Coming Soon!
Expected availability date: 10-15-2019
Educator Resources on Evolve
TEACH Instructor Resources:
Lesson plans
PowerPoint® slides
Student handouts
Answer keys (workbook exercises)
Test bank
Image collection
Student Resources on Evolve
UNIQUE! Study Guide
200 NCLEX® Review questions
Answer keys to textbook chapter review questions
Spanish-English glossary
Bibliography
Calculators
Fluids & electrolytes tutorial
Patricia A. Williams, RN, MSN, CCRN, Formerly, Nursing Educator
University of California Medical Center
San Francisco, California;
Alumnus, iSAGE Mini Fellowship Program
Successful Aging Project
Stanford University Medical School
Stanford, California

This product is available in the following formats:
Not Yet Available
Coming Soon!
Expected availability date: 10-15-2019