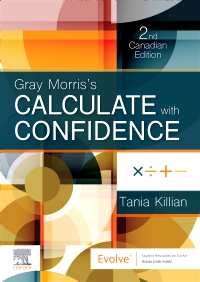 Publication Date:
05-05-2021
Evolve Resources for Gray Morris's Calculate with Confidence, Canadian Edition, 2nd Edition
Resources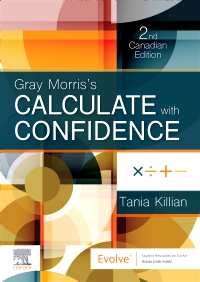 Publication Date:
05-05-2021
Or $0.00 with a valid access code
Free with purchase of new corresponding textbook
Student Resources on Evolve
NEW! Next Generation NCLEX-RN® exam-style case studies
NEW! Tips for clinical practice
Interactive Drug Calculation application
466 student review practice problems
32 examination review questions
Tania N Killian, BScN, BEd, MEd, CN, Professor, Nursing BScN Program, School of Nursing; Program Co-ordinator, Workplace Safety and Prevention, School of Health Science, Seneca College, KIng City, ON.
Or $0.00 with a valid access code
Free with purchase of new corresponding textbook