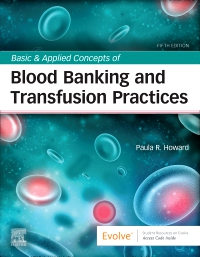 Evolve Resources for Basic & Applied Concepts of Blood Banking and Transfusion Practices, 5th Edition
Resources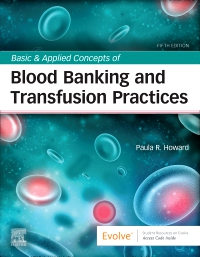 Not Yet Available
Coming Soon!
Expected availability date: 09-01-2020
Educator Resources on Evolve
Answers to critical thinking questions
Case studies with answers
Image collection
PowerPoint slides
Test bank in ExamView
Student Resources on Evolve
Laboratory manual
Review questions
Case studies (answers available to instructors)
Animations NEW!
Paula R. Howard, MS, MPH, MT(ASCP)SBB, OneBlood, Inc., Lauderhill, Florida

This product is available in the following formats:
Not Yet Available
Coming Soon!
Expected availability date: 09-01-2020