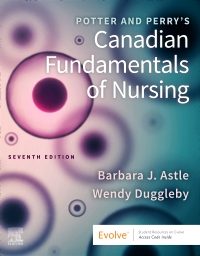 Publication Date:
07-26-2023
Nursing Skills Online 5.0 for Canadian Fundamentals of Nursing, 7th Edition
Online Course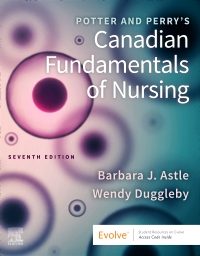 Publication Date:
07-26-2023
Any student who attempts to register for access will be reported to the school's faculty and administration.
Help students develop the ability to analyse situations and provide effective nursing care! Corresponding to Potter and Perry's Canadian Fundamentals of Nursing, 7th Edition, Nursing Skills Online 5.0 lets students review procedures before they perform them in the clinical setting. Developed for Canadian health care practice, this course includes 19 modules with realistic, case-based lessons that focus on the skills that are more difficult to master or pose the greatest risk to patient safety. Information is chunked into brief, easy-to-digest sections and paired with interactive exercises, videos, reading assignments, and self-assessment tests for more dynamic learning. Feedback from hundreds of students indicates that they value the time spent using Nursing Skills Online and credit it with helping them improve their grades!
Case-based format takes a problem-oriented approach to help you think critically and gain exposure to real-life patient scenarios, featuring 66 skills, 1,000 activities, and 180 video clips and animations.
Easy-to-read format uses bullets and small learning segments to make it easier for you to absorb and retain information.
Learning activities help you develop skills in the application of information, critical thinking, decision-making, and evaluation.
Full-colour photos show nursing techniques and equipment.
Objectives, equipment lists, safety considerations, and delegation responsibilities are presented at the beginning of each lesson to focus your study.
Self-assessment exercises allow you to test your knowledge of key concepts and include immediate feedback with correct answers and rationales.
Printable procedure guidelines allow you to study and review anytime, anywhere.
Lesson post-tests provide an immediate score upon your completion of each test, and reinforce your understanding with rationales for correct responses.
Repeatable exams allow you to retake lesson exams, as desired, until you are confident of your mastery.
Patient-Centred Care screens address patients of different cultures and ages during performance of the skill.
Delegation and Collaboration screens include information on delegation as well as cooperation with other health care professionals such as physical therapists, nutritionists, respiratory therapists, and pharmacists.
Evidence-Based Practice sections link to the findings of recently published research articles.

NEW! Updated content reflects the changes in the new 7th edition of Potter & Perry's Canadian Fundamentals of Nursing.
NEW! Video clips from the new Canadian Clinical Skills: Essentials Collection demonstrate updated nursing techniques and procedures.
NEW! Next Generation NCLEX-RN®-style case studies are included for each module, and Clinical Judgement-based skills evaluations are provided for RN students.

Module 1: Safety Module 2: Infection Control Module 3: Specimen Collection Module 4: Vital Signs Module 5: Safe Medication Administration Module 6: Nonparenteral Medication Administration Module 7: Administration of Parenteral Medication: Injection Module 8: Administration of Parenteral Medication: Intravenous Medication Module 9: Airway Management Module 10: Cardiac Care Module 11: Chest Tubes Module 12: Vascular Access Module 13: Intravenous Fluid Administration Module 14: Intravenous Fluid Therapy Management Module 15: Blood Therapy Module 16: Enteral Nutrition Module 17: Urinary Catheterization Module 18: Bowel Elimination/Ostomy Module 19: Wound Care Nursing Skills Online 5.0 Survey (Student) Nursing Skills Online 5.0 Survey (Instructor) Online Course Updates

Barbara J. Astle, RN, PhD, FCAN, Professor, School of Nursing; Director, MSN Program, Trinity Western University, Langley, British Columbia, Wendy Duggleby, RN, PhD, Professor Emerita, Faculty of Nursing, University of Alberta, Edmonton, Alberta, Canada, Patricia A. Potter, RN, PhD, FAAN, Director of Research,Patient Care Services,Barnes-Jewish Hospital,St. Louis, Missouri, Anne G. Perry, RN, MSN, EdD, FAAN, Professor Emerita,School of Nursing,Southern Illinois University,Edwardsville, Illinois, Patricia A. Stockert, RN, BSN, MS, PhD, President of the College, Saint Francis Medical Center College of Nursing, Peoria, Illinois. and Amy Hall, RN, BSN, MS, Professor and Dean, School of Nursing, Franciscan Missionaries of Our Lady University, Baton Rouge, Louisiana

This product is available in the following formats:
Any student who attempts to register for access will be reported to the school's faculty and administration.