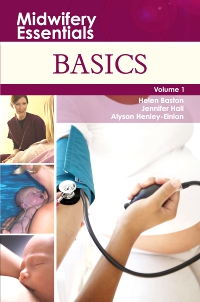 Imprint:
Churchill Livingstone
Midwifery Essentials: Basics - Elsevier eBook on VitalSource, 1st Edition
Elsevier eBook on VitalSource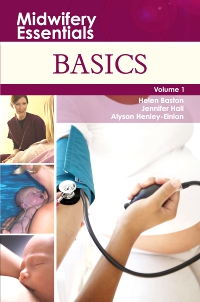 Imprint:
Churchill Livingstone
Or $0.00 with a valid access code
Basics is the first title in the Midwifery Essentials series and prepares the reader to understand and master a range of clinical skills safely and with confidence.
The jigsaw model of midwifery care is introduced and explained, providing a framework to explore the application of each of the clinical skills described in subsequent chapters. Central to undertaking each of the skills discussed is the need to communicate effectively with women and their families.
Effective communication for each clinical skill

Principles of infection control and hygiene

Essential observations of blood pressure, temperature and pulse

Collection of specimens and blood from woman and baby, urinalysis, and venepuncture

Principles of medicines management and injection technique

Fundamentals of surgical care.
Effective communication for each clinical skill

Principles of infection control and hygiene

Essential observations of blood pressure, temperature and pulse

Collection of specimens and blood from woman and baby, urinalysis, and venepuncture

Principles of medicines management and injection technique

Fundamentals of surgical care.

Basics Volume:

1. Introduction

2. Communication

3. Hygiene and infection control: the immobile woman

4. Blood pressure measurement

5. Temperature measurement

6. Pulse and respiration

7. Collection of specimens

8. Urinalysis

9. Venepuncture

10. Neonatal blood tests

11. Administration of medicines

12. Administration of injections

13. Surgical care

Helen Baston, BA(Hons), MMedSci, PhD, PGDipEd, ADM, RN, RM, Consultant Midwife Public Health, Sheffield Teaching Hospitals NHS Foundation Trust; Honorary Researcher / Lecturer, University of Sheffield; Honorary Lecturer Sheffield Hallam University, UK., Jennifer Hall, EdD MSc RN RM ADM PGDip(HE) SFHEA FRCM, Independent Midwifery Educator and Researcher, Bristol, UK and Alyson Henley-Einion, BSc(Hons), MA, MAPD, DipHE, PGCE, RN, RM, Senior Lecturer in Midwifery, School of Maternal and Child Health, Faculty of Health and Life Sciences, University of the West of England, Bristol, UK