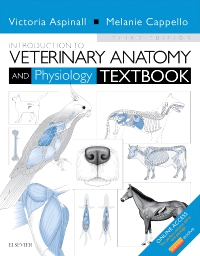 Imprint:
Butterworth-Heinemann
Evolve Resources for Introduction to Veterinary Anatomy and Physiology Textbook, 3rd Edition
Resources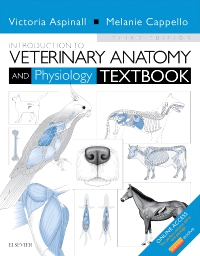 Imprint:
Butterworth-Heinemann
Free with purchase of new corresponding textbook
Students can test their knowledge online with multi-choice questions, drag-and-drop exercises and an image bank; instructors can download questions, figures and exercises to use as teaching aids.
180 chapter-by-chapter multiple choice questions
Over 30 drag and drop exercises to test anatomical knowledge
Image collection.
Some content has been removed from this site because Flash is no longer supported on web browsers.
Victoria Aspinall, BVSc, MRCVS, Retired Lecturer in Veterinary Nursing, Hartpury College, Gloucester, UK and Melanie Cappello, BSc(Hons)Zoology, PGCE, VN, Lecturer in Anatomy and Physiology, College of Animal Welfare, Huntingdon, Cambs., UK
Free with purchase of new corresponding textbook