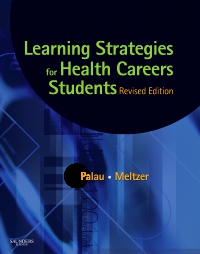 Learning Strategies for Health Careers Students (Revised Reprint) - Elsevier eBook on VitalSource
,
Elsevier eBook on VitalSource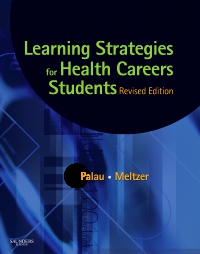 Dozens of step-by-step strategies help students improve skills in areas such as reading comprehension, writing, math, and studying. With this guide, students build your vocabulary, understand basic mathematics and solve word problems, take effective notes, manage study time, and raise your test scores. Idea organization is taught for more clear and effective report writing in both school and work.
Fifteen reading selections taken from health care textbooks let you practice the strategies you've learned.
A variety of exercises offer practice with the same kinds of assignments you'll encounter at school.
An answer key allows you to check your work.
A vocabulary chapter introduces the medical and non-medical terms you need to know.
A glossary offers rapid, at-a-glance access to important terms.

UNIT I Reading Strategies

1. Identifying the Three Levels of Understanding

2. Recognizing Details

3. Developing Vocabulary

4. Monitoring and Improving Comprehension

5. Reading the Textbook

UNIT II Writing Strategies

6. Organizing Ideas

7. Writing the First Draft

8. Rewriting the Final Draft

UNIT III Mathematics Strategies

9. Learning Computation Skills

10. Understanding Algebra, Geometry, and the Metric System

11. Solving Word Problems

UNIT IV Study Strategies

12. Managing Time

13. Learning Active Listening Skills

14. Taking Notes

15. Improving Test Scores

UNIT V Reading Selections

References

Glossary

Answer Key

Index

Susan Marcus Palau, MA, Learning Specialist, Private Practice, Westchester, NY and Marilyn Meltzer, MA, Hunter College, New York, NY