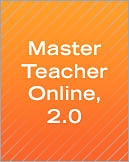 Elsevier: Master Teacher Development Process Online, Version 2.0 (Course)
,
Online Course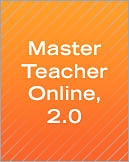 This course was developed by experts who know your unique issues and challenges. Master Teacher Online 2.0 is built upon its predecessor to help your school attain instructional excellence, increase retention of both faculty and students, and gain national and regional accreditation compliance.
This newly revised course offers an engaging format with easy-to-follow narration and interactive exercises that offer an enjoyable learning experience. You'll also find three new modules have been added to reflect issues you are experiences in the current teaching environment: Engaging Students with Different Learning Styles, Developing Professionalism, and Assessing Learning Outcomes and Evaluation.
The eight modules will walk you through practical tools to help you enhance your teaching techniques, energize your classes, and increase professionalism in your student body. The modules cover essential elements of effective teaching.
Acknowledgments
Elsevier would like to acknowledge and thank our subject matter experts, Dr. Tim Bristol and Michele Deck, for their vision, organization, creativity, and support to develop Master Teacher Online 2.0. We'd also like to thank our reviewer, Grant Iannelli, for his assistance during the revision process. We sincerely hope that this course will assist educators develop their skills to offer an engaging learning experience for their students.
Subject Matter Experts
Tim J. Bristol, PhD, RN, CNE
Owner – NurseTim, Inc.
NurseTim provides training and consulting in the use of E-learning and instructional design for administrators, faculty, and other instructional specialists. He is also a member of the Elsevier Peer Advisor team.
Michele L. Deck, RN, BSN, M.Ed., LCCE, FACCE
Co-founder, President and Chief Executive Officer of G.A.M.E.S. and CEO of Tool Thyme for Trainers
Michele Deck offers seminars for any organization, specializing in adult learning and interactive teaching methods as well as the most innovative and creative presentation tools for educators worldwide. She is known for her innovative teaching methods of health care education and training.
Reviewer
Grant Iannelli, D.C.
Module 1: Defining Good Teaching

Learning Objectives:

Explain how your reasons for teaching influence student success in the classroom.
Define key components of good teaching.

Module 2: Planning a Class

Learning Objectives:

Recognize the importance of planning.
Identify ways to effectively plan a class.
Compare and contrast the various teaching techniques.
Utilize a planning checklist.

Module 3: Fundamentals of Classroom Success

Learning Objectives:

Explain how the teacher creates the learning environment in the classroom.
Determine how the classroom environment influences student participation.
Identify behavior in the classroom that might hinder the learning process.
Identify ways that a student can have a win-win learning experience in the classroom.
List actions that can help establish classroom control.
Recognize appropriate strategies to deal with disruptive student behavior.
Describe interventions to re-establish classroom control.

Module 4: Questioning Techniques to Keep Students Engaged

Learning Objectives:

List reasons for asking questions.
Indicate how to select students to respond.
List the different forms questions can take.
List the characteristics of a good question.
List strategies for effective classroom questioning.
Define Bloom's Taxonomy.
Outline the six levels of learning in Bloom's Taxonomy.

Module 5: Defining Critical Thinking

Learning Objectives:

Explain why critical thinking is so important for both teachers and students.
Identify how previous knowledge can help and hinder the understanding of new information.
Describe ways a teacher can assess students' critical thinking skills.
Explain the role that values, assumptions, and opinions play in students' processing and evaluating what they learn.
Explain the characteristics of critical and non-critical thinkers.

Module 6: Engaging Students with Different Learning Styles NEW!

Learning Objectives:

List the three major learning styles.
Compare and contrast teaching methods that will appeal to a variety of learners with different styles.

Module 7: Developing Professionalism NEW!

Learning Objectives:

Explain the different views on professionalism.
Identify personal beliefs about professionalism.
Develop strategies to encourage professionalism and caring in students.

Module 8: Assessing Learning Outcomes and Evaluation NEW!

Learning Objectives:

Describe strategies for grading papers and projects.
List principles of writing good test questions.
Identify strategies for analyzing test results.

Elsevier

This product is available in the following formats: